From the Humboldt County Sheriff's Office: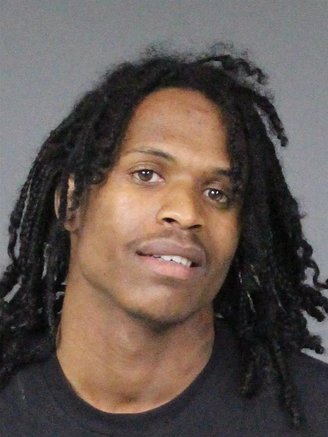 On Feb. 22, 2018, at about 4:05 a.m., the Humboldt County Sheriff's Office Emergency Communications Center received a call for service from a male victim at the Rays Food Place in Garberville. The victim told dispatchers that he had been shot during an altercation between four people at the Lone Pine Motel and had walked to the business for safety.

Throughout the course of the investigation, deputies determined that the victim had not been shot, but was one of two people injured during the altercation. Both victims were transported to a local hospital, treated and released.

Also during the investigation, deputies found that one of the involved parties, 27-year-old Terrell Andre Deno Marzetta of Sacramento, had a felony warrant with a $1 million bail out of Orange County for false imprisonment, pimping a minor and attempt to commit a crime. While being taken into custody for his warrant, Marzetta escaped and fled from deputies on foot. Sheriff's Deputies, with the help of the California Highway Patrol, were able to locate Marzetta in the area and again take him into custody. He was booked into the Humboldt County Correctional Facility on his felony warrant and fresh charges of escaping after arrest.

This incident is still under investigation. Anyone with information about this incident or related criminal activity is encouraged to call the Sheriff's Office at (707) 445-7251 or the Sheriff's Office Crime Tip line at (707) 268-2539.