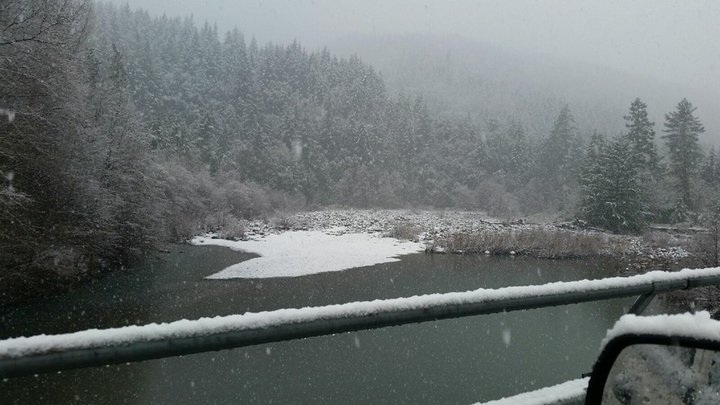 Snow is falling at very low elevations around Humboldt County this morning.

Eureka's National Weather Service office reports that the white stuff is falling at levels as low as 400 feet in areas outside Eureka, Arcata and Mckinleyville. The California Highway Patrol reports that Garberville also saw some powder this morning.
Caltrans cameras show that higher-elevation areas like Berry Summit are currently blanketed in snow. Chain controls have been issued on Highway 36 between Bridgeville to Dinsmore and on Highway 299 at Berry Summit and Lord Ellis Summit.
"Snow is also falling and beginning to stick on 299 as low as Blue Lake," Caltrans wrote on Facebook this morning. "Please drive with extra caution throughout Humboldt County right now."
Check out some of the latest images from Caltrans traffic cameras below: