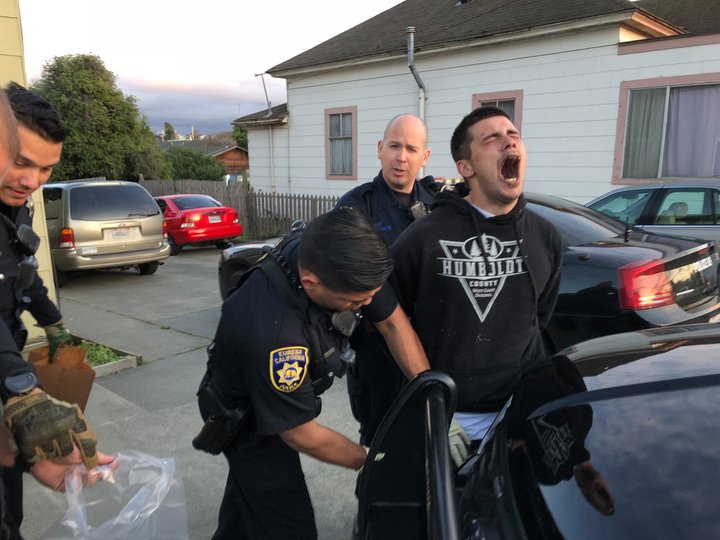 From the Eureka Police Department: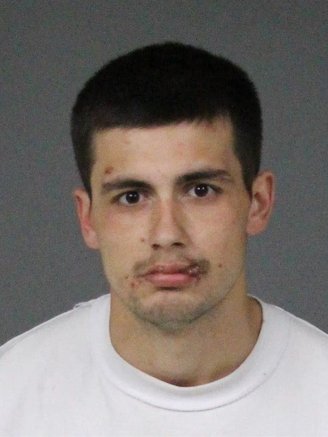 On February 15, 2018, at about 1:20 p.m., officers with the Eureka Police Department responded to the 900 block of Broadway for the report of an assault with a deadly weapon that had just occurred.

Officers found a male victim in the alley with stab wounds to his torso. The suspects were no longer on scene. The victim was transported to the hospital by ambulance with serious injuries. Thanks to the immediate call to 911 by a witness and quick response from first responders, the victim's injuries were treatable.

Based on surveillance and witness statements, officers were able to identify the primary suspect as 25 year old Charlie Kangas. A warrant was issued for his arrest.

On February 21, 2018, at about 5:20 p.m., an officer attempted contact with Kangas near the 600 block of West Hawthorne Street. Kangas fled on foot but was ultimately taken into custody near Fairfield and Garland Streets. He was in possession of suspected methamphetamine and hypodermic needles.

Kangas was transported and booked into the Humboldt County Correctional Facility for attempted murder, possession of a controlled substance, and resisting arrest.