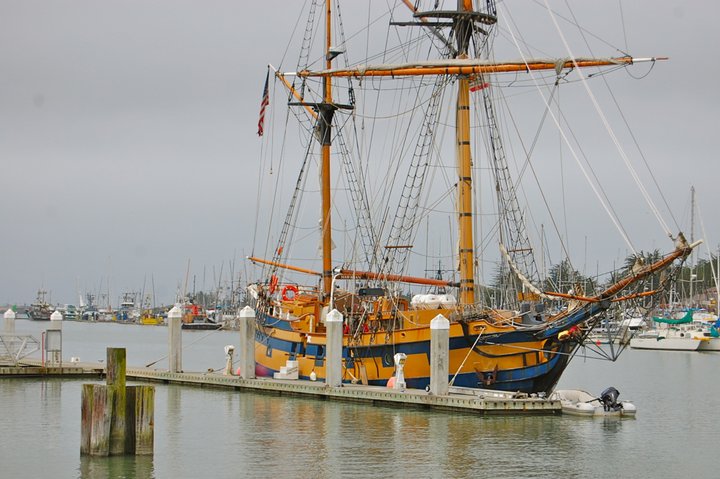 The tall ship Lady Washington and her consort, the Hawaiian Chieftan, won't be making a stop in Humboldt Bay this year.
Suzanne Maroney, marine operations coordinator at the nonprofit Grays Harbor Historical Seaport, told the Outpost today that the tall ships decided that they had to give Eureka a miss this year, as the channel up to their usual tie-up place — the Bonnie Gool dock — is too silted-in to allow the vessels to safely navigate at anything but high tide.
"We do love Eureka, and we would like visit Eureka again as soon as the dredging is done," Maroney said.
Miles Slattery, director of community services at the city of Eureka, told the Outpost that the Army Corps of Engineers will almost certainly be back to dredge the main channel up to the dock this year. He said that the city had attempted to help find alternate arrangements for the tall ships this year, but none proved satisfactory.
Locals looking for their annual Lady Washington fix can check the Grays Harbor website. The ships are currently due to dock in Crescent City on April 7 and April 8.