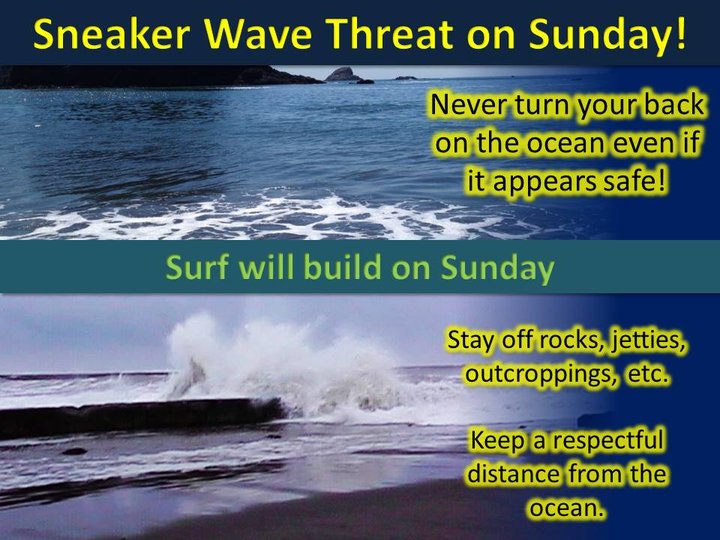 Eureka's National Weather Service office:
Beach conditions will become hazardous on Sunday due to sneaker waves and large surf.

Be careful since there will be long periods of small wave activity that will make the ocean look deceivingly small. Larger waves could occur at intervals that take as long as 20 minutes! Then rapidly building surf will crash over rocks, jetties, and outcroppings. Always, if visiting the beach stay much farther away from the water.

Large and hazardous surf will develop Sunday evening. Breakers around 20 feet are expected on west and northwest beaches. Harbor entrances will also become treacherous, especially during ebb.

Large surf is expected again Monday night with breakers hitting 22 ft. Hazardous surf will possible again on Thursday.