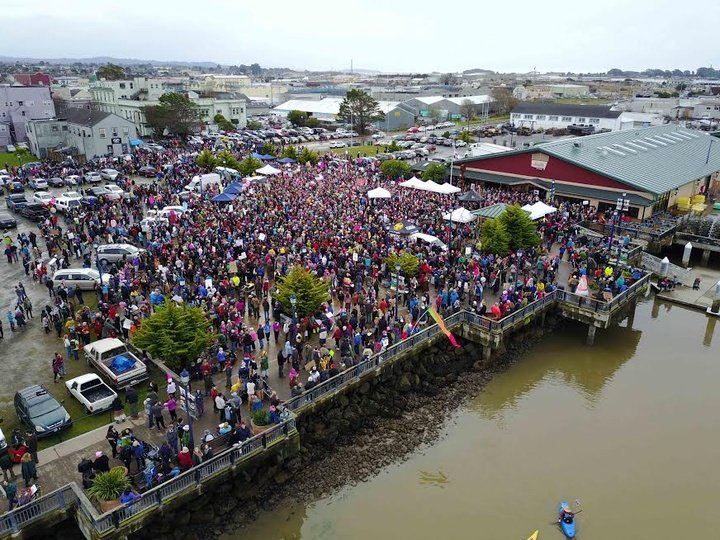 UPDATE, 4:40 p.m.:
It was another huge turnout at this year's Women's March. Thousands of people took to Eureka's streets this afternoon, bearing clever signs and chanting anti-Trump sentiments.
Here are a couple of photos from the event. More photos of the march will be posted later today.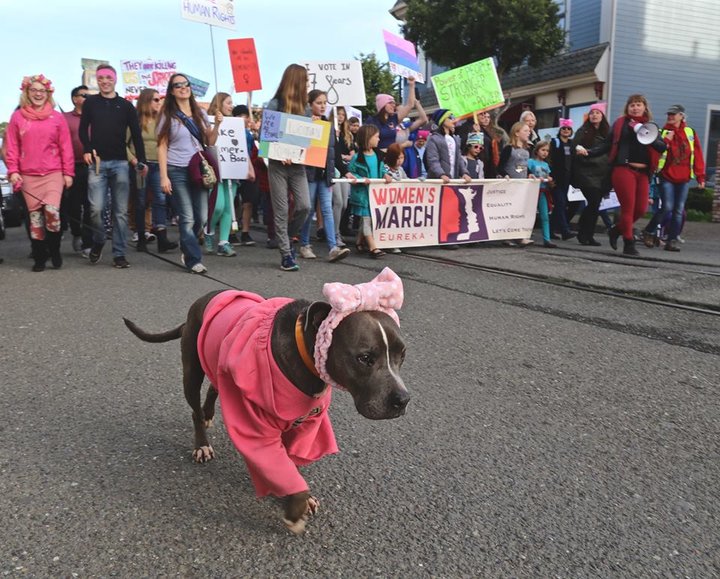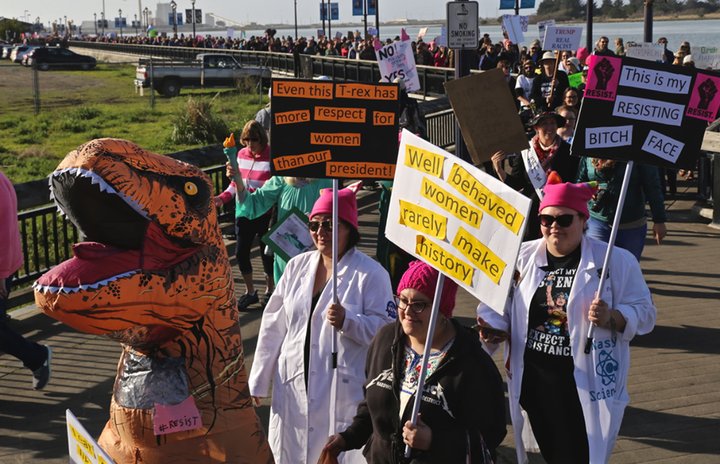 Photos by Andrew Goff.
###
One year ago, thousands of protesters flooded Eureka's streets for what what was likely the largest march in Humboldt County history.

The procession was part of the larger Women's March movement — a demonstration to promote women's rights and a national protest against the values of President Donald Trump. It is believed to be the largest single-day protest in U.S. history.
Today, activists across the country have taken to the streets once again, for what will be the nation's second annual Women's March.
In Humboldt County, hundreds, maybe thousands, of people have begun to gather at the C Street Market Square where event organizer Allison Edrington told the Outpost speakers will address the crowd until 2 p.m. Shortly after that, the march will begin (see the route below).
"I'm glad people are showing up," Edrington said. "It's a beautiful day."
Check back to this post for consistent updates throughout the march.