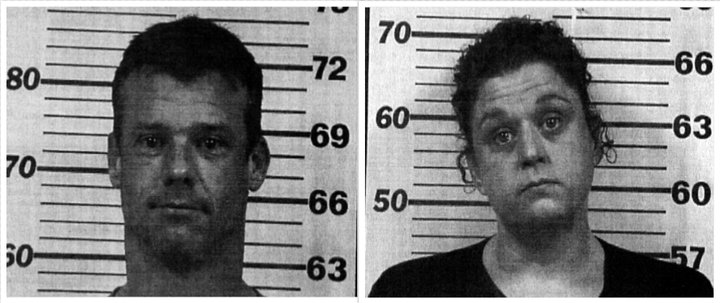 A pair of people who moved to Humboldt County from across the country and invested — directly or indirectly — in the local marijuana industry were arrested last week at an airport in Crossville, Tennessee, allegedly in possession of more than 150 pounds of "pharmaceutical grade marijuana," according to the Tennessee Bureau of Investigation.
One of the arrestees was Arcata resident Erin Elizabeth Reed, who is originally from Crossville, according to a brief bio on the website for Jack's Hand Cleaner. Reed created the product, which is marketed to growers and trimmers as means of removing "dirt, resin and gardening grime."
Reed is also listed with the California Secretary of State as manager of the Arcata-based parent corporation Jack's of Humboldt, LLC, which holds trademarks for the hand cleaner along with a number of other weed-related products, including Jack's Vapor Pen, Jack's CBD Oil, and a line of hemp-infused supplements called Jack's in the Hole.
The other arrestee was Dennis Howard Bonneau, of Weston, Florida. According to a North Coast Journal story from June 2016, Bonneau is a licensed chiropractor and seasoned investor who, through a mutual benefit corporation, purchased a nine-acre parcel in Ferndale, then jumped the gun on a cannabis-growing operation only to get shut down by the county for breaking ground before acquiring a permit.
Authorities in Tennessee were tipped off about a scheduled delivery to the Crossville Municipal Airport and arrived last Thursday to find a small plane, piloted by Bonneau, on the tarmac, according to a press release. Authorities found about 66 pounds of "pharmaceutical grade" weed inside the aircraft and then stopped Reed inside the airport lobby with a bag holding another 90 pounds of weed, "along with edible marijuana products," the press release states.
The two were booked into the Cumberland County Jail and held on $500,000 bond apiece.