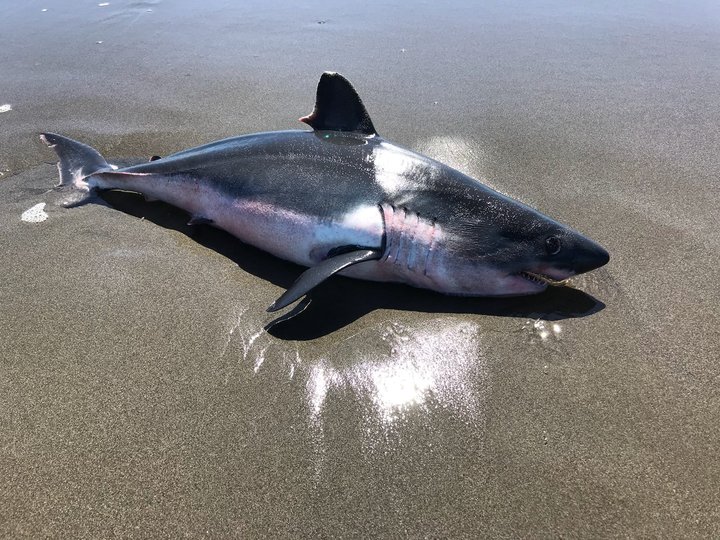 Ewww! Check out this dead shark that's washed ashore near the Ma-le'l Dunes in Manila.
Local marine biologist Adam Brown told the Outpost that this scary-looking creature is a salmon shark, a type of shark commonly confused with small great whites.
"They are very common in our area and wash up regularly during salmon season from Northern California to Alaska," Brown said. "They are always misidentified as young white sharks."
A second photo of the shark, taken by Humboldt's local earthquake expert Lori Dengler, shows several gashes on the shark's side. However, Brown is unsure what might have caused these wounds.
"I can't say what the cause of those [gashes] are," Brown said. "It doesn't look natural."
Outpost readers who came across the dead shark say it's about 3 feet long.