Photos and video by John Ferrara.
With no engine to power the ship, a pair of Northern California sailors are hoping for ideal conditions to sail their stranded 25-foot boat "Unity" off the Clam Beach shoreline, across the surf and back out to sea.

One of the sailors, who would not give his name but said he's spent much of his life living along California's North Coast, said the ship became stranded yesterday during calm seas.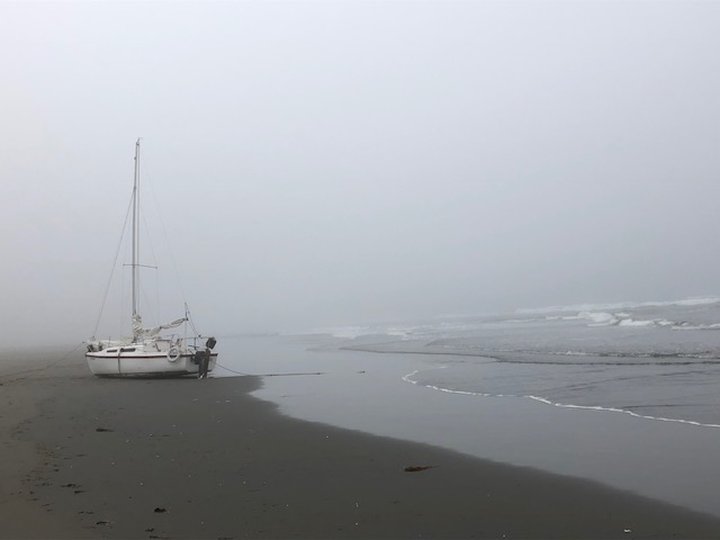 "We started out in Crescent City and we hit no wind for five days," the sailor said. "Then we saw the beach, so I came up with the brilliant idea of, 'Hey, there's a beach. I can do some minor repairs.' Then the keel cable snapped, the rudder broke, and the engine won't work."
In the process of trying to make some repairs, the couple piloting "Unity" found themselves completely run aground with no way to get back out to sea.
"It's just stuck," he said.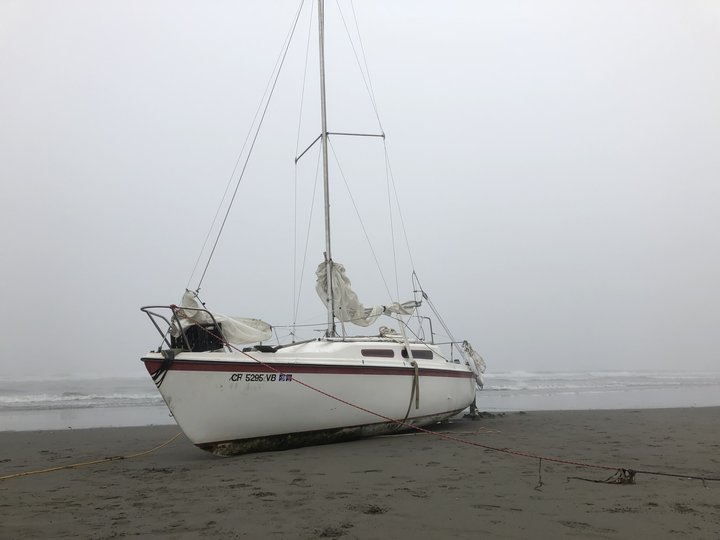 Shortly after washing ashore, a McKinleyville man who only wanted to go by the name Cliff, said he happened upon the wreck while he was walking his dog. After talking with the stranded couple, Cliff helped them build a new rudder and dig around the boat to give it a chance to stay afloat when high tide returns.
"Every high tide is a struggle to keep [the ship] stable so it doesn't get knocked over before it can be hoisted or towed out," Cliff said.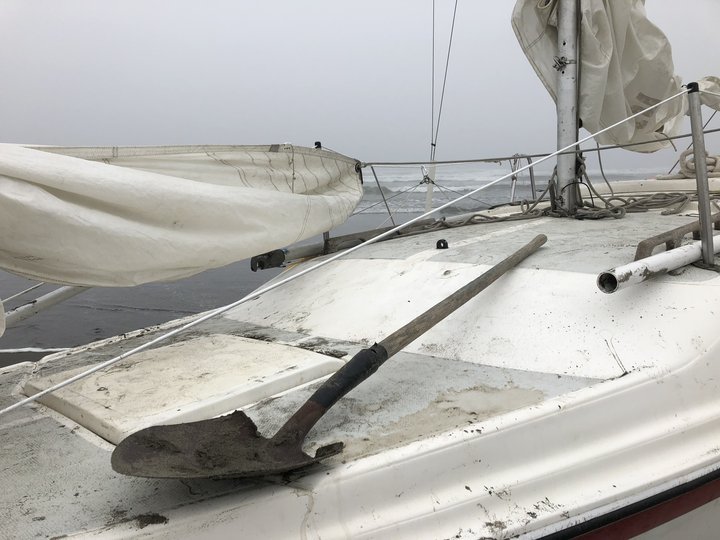 The couple told the Outpost this morning they will be spending the day trying to get the engine running and preparing for tonight's high tide in hopes of sailing it back out to sea in blind conditions.
"Tonight there's a high enough tide" for them to possibly sail back out, "but it will be pitch black," Cliff said nervously. "Right now, they'll just have to wait."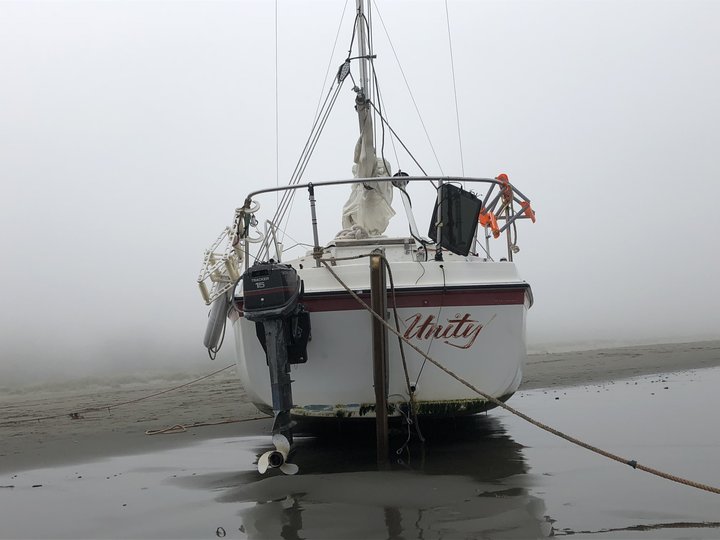 The couple said they may contact the Humboldt County Sheriff's Office to possibly get towed back to sea, but with the current choppy breaker conditions they think there's probably not much the deputies can do.
As of this afternoon, HCSO spokesperson Samantha Karges said she hasn't heard of any plans to tow the boat back to sea.