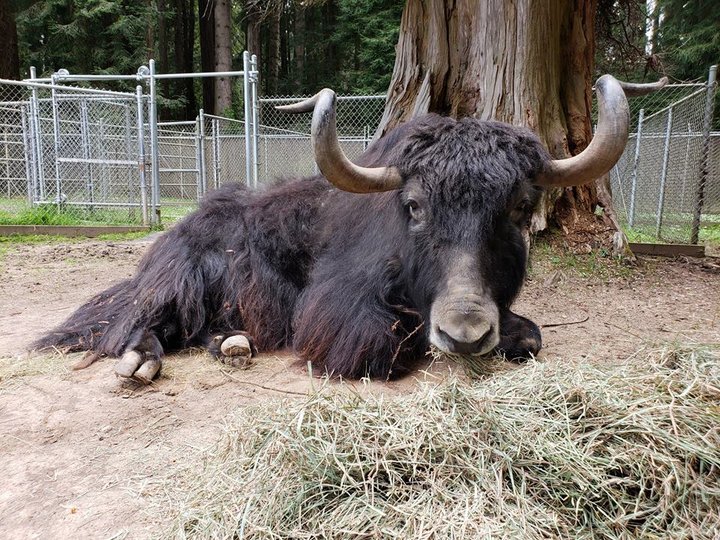 Humboldt is down one shaggy bovid, reports the Sequoia Park Zoo.
On Wednesday the zoo took to social media to pass on word that it had made the difficult decision to euthanize Moses, its aging domestic yak, who'd been suffering pain related to arthritis for the past several months.

More on Moses' life and times from the Sequoia Park Zoo, below:
Sequoia Park Zoo is saddened to announce the passing of Moses the domestic yak. Moses came to Sequoia Park Zoo in 2012 with his sister Scarlett. While many in Humboldt are used to seeing cattle, guests often rejoiced in trying to guess what Moses was - often exclaiming "Buffalo!" or "Ox!" before learning more about wild and domestic yak alike. He was a very sweet and endearing individual and will be missed by many.

At an estimated age of 15, Moses was in his twilight years and in February of this year began experiencing age related arthritis and joint issues. Staff worked with vets to establish a regimen and treatment plan, and kept Moses active and comfortable for many months. Ultimately, Moses began showing increasing signs of pain and an overall decrease in quality of life, with no further options for pain management – the much difficult decision was made to humanely euthanize him.
Yakkity yak, we all now lack.
PREVIOUS LOCO YAK COVERAGE: