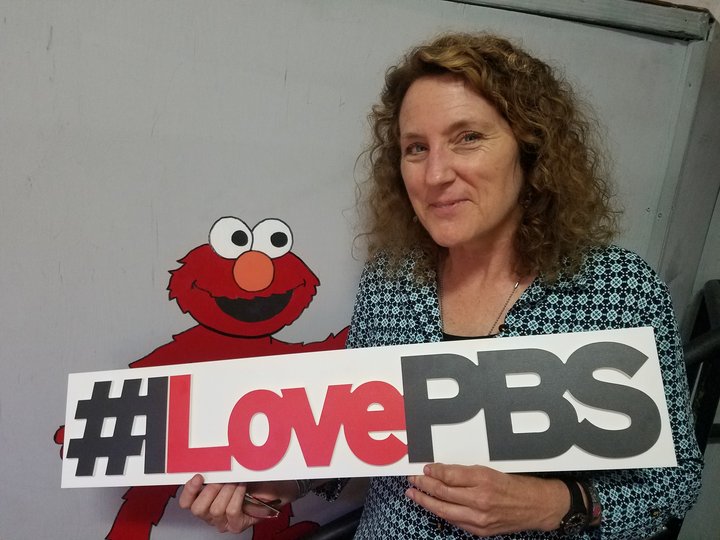 When longtime program director Katie Whiteside was fired from KHSU two months ago without warning or explanation, it sparked a small-scale rebellion among some of the community radio station's most ardent supporters, who quickly yanked their financial support and lambasted General Manager Peter Fretwell as an interloper out to destroy the station's soul.

Throughout the tempest, Whiteside has remained silent. But today we get news that she's moving on — from public radio to public television.
Local Public Broadcasting Service (PBS) affiliate KEET issued a press release earlier today announcing that Whiteside has been hired as channel 13's new director of community engagement.
We've asked Whiteside via email to comment on all the KHSU hubbub but have yet to hear back. She's quoted in the press release expressing excitement and enthusiasm for her new gig.
Here's the press release from PBS North Coast:
PBS North Coast is pleased to announce broadcaster Katie Whiteside has joined the channel 13 team as their new Director of Community Engagement.


Whiteside brings a range of skills and abilities to the station and is excited to take advantage of opportunities to help KEET better serve the North Coast.

"I love KEET-TV and I've volunteered over the years during the fundraising auctions," [Whiteside said.] "I'm so excited to finally work here with this very fun crew and to continue my work in public broadcasting."

Executive Director David Gordon adds, "We want to take PBS North Coast off the top of the hill. We need to get back out into the community. We want to revitalize community partnerships and Katie will help us do this! She is the right person at the right time to help us realize this goal and we are thrilled to welcome her to the team!"

PBS North Coast is committed to producing more local shows with a direct connection to our community. We've recently finished filming Lost Coast Sessions, which will air this Fall, and we are in currently in production of another season of North Coast Cuisine featuring chefs from local restaurants.

We are also looking for topics for our monthly public affairs show, North Coast Perspectives. We invite you to support PBS North Coast and all of the work we do for our community by making a donation right now at pbsnc.org.

Whiteside said her love of KEET and the mission of public broadcasting will continue to grow with her new role. "It's wonderful to be part of channel 13."
###
PREVIOUSLY