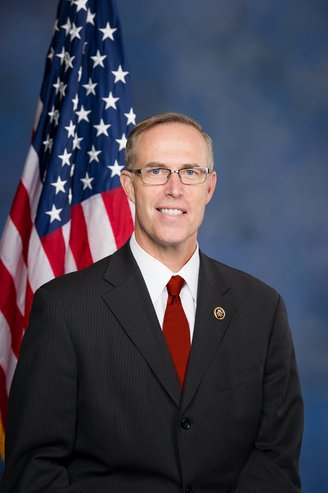 U.S. Congressman Jared Huffman today dismissed a request that he have his credentials as a Democratic delegate revoked for endorsing non-Democrat Ryan Sundberg for Humboldt County supervisor, calling the case against him "not a serious argument."

The Humboldt Progressive Democrats, a chartered club of the Humboldt Democratic Central Committee, submitted a letter to party officials in Sacramento earlier this month claiming Huffman, Senator Mike McGuire and Assemblymember Jim Wood violated party bylaws by failing to endorse Sundberg's challenger, Steve Madrone, a registered Democrat who wound up winning the race.
"You can see from just reading the rules that's not what the rules say," Huffman said. The Humboldt Progressive Democrats, he argued, simply cobbled together two sections of the bylaws in an effort to make them mean something they don't.
"Neither [section] says elected Democrats are prohibited from endorsing in a non-partisan local race in any way they want," Huffman said.
Still, the congressman said he wants to put more effort into coordinating his endorsements with local Democratic central committees and he has already reached out to Humboldt Democratic Central Committee Chair Bob Service to say that in the future he will wait for the committee to make its endorsement before he makes his own.
Regarding the race for Fifth District Supervisor Huffman said, "This was a case where I felt we had two very qualified candidates. I understand not everybody agreed with my endorsement, and I don't like to be on a different page than my Democratic central committee."
But the argument that he violated party bylaws, he said, is "just not credible."