The case of admitted baby-killer Ewa Misztal is so unusual, Judge Dale Reinholtsen has no blueprint to follow when deciding her fate.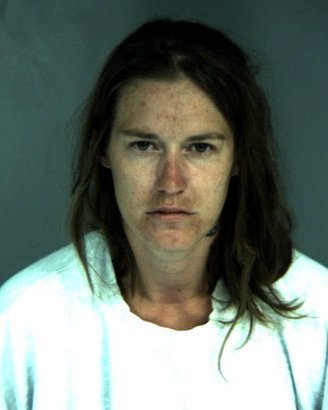 Misztal, 30, was found not guilty by reason of insanity for the death of her infant daughter nearly two years ago. Now two psychiatrists say Misztal's sanity is fully restored, and it's up to Reinholtsen to rule on her fate. But though Reinholtsen and both Deputy Public Defender Casey Russo and Deputy District Attorney Carolyn Schaffer have searched for similar California cases to rely on, they've come up nearly empty-handed.
Today Russo cited some cases he'd looked at, but told the judge he had found "nothing that would give us the guidance we were hoping for."
And Schaffer agreed there is "no paint by numbers approach" to Misztal's rare circumstances.
"If (restored sanity) is the finding," Reinholtsen said, "does the court have to do anything but release her?"
Misztal is a Polish national who was living in Arcata with her 7-week-old daughter, Gigi Misztal, when on Aug. 27, 2016, the baby suffered multiple skull fractures. She was pronounced dead after being rushed by ambulance to Mad River Community Hospital. At the time Misztal told law enforcement she had accidentally hit the infant's head on a door frame. The pathologist who conducted the autopsy was dubious about that claim.
Today Russo said both doctors who evaluated Misztal said her sanity has been fully restored. It was determined she is no more a risk to the community "than any other person," Russo said, and any mental problems could be dealt with outside a locked facility.
"Ms. Misztal is open to any form of outpatient treatment," he said.
Prosecutor Schaffer was somewhat skeptical, noting that one of the psychiatrists, Dr. John Chamberlain, stated Misztal "has residual symptoms and needs to have some kind of treatment." The prosecutor said she doesn't fully agree with Russo's assessment that Misztal is no more dangerous than anyone else.
Despite his diagnosis that Misztal's sanity is restored,"Dr. Chamberlain's report does contain some qualifications," Schaffer noted.
Misztal's next hearing is set for Thursday, when the judge could possibly issue his ruling.
Misztal, who has been in jail since the day her daughter died, bears little resemblance to her mugshot. She wears eyeglasses now, and her features have softened. Her expression is almost always the same: a tiny, serene smile.
PREVIOUSLY