MODIS satellite images from yesterday (less smoke) and today (much more smoke). | GIF created by the Outpost.
A giant plume of smoke has erupted into the sky since yesterday, as the Carr Fire nearly doubled in size overnight.
These satellite images of the fire, taken by NASA's Moderate Resolution Imaging Spectroradiometer team and compiled by the University of Wisconsin-Madison Space Science and Engineering Center, give perspective to how much the fire has grown since yesterday.
Based on the images, the thickest smoke appears to be blowing east of Redding with some smoke blowing to the south.
As of this afternoon, Calfire reports that more mandatory evacuations have been issues for the following areas:
Platina Road and Buell Road Southeast along Platina Road to Bully Choop Road including all residences to the west of Platina Road including Buell Road, Rainbow Lake Road, Rector Creek Road, Old Cannel Road, Mountainside Road, Devils Gap Drive, Baker Ridge Road, Ducket Road, Sunnyhill Road and Bigfoot Road.
Evacuation centers have been set up at the following locations:
Shasta College 11555 Old Oregon Trail in Redding
Simpson College 2211 College View Drive in Redding
Cross Point Community Church 2960 Hartnell Ave in Redding
Weaverville Elementary School 31020 HWY 3 in Weaverville
We will continue to update as more information become available. See higher quality satellite images of the fire below.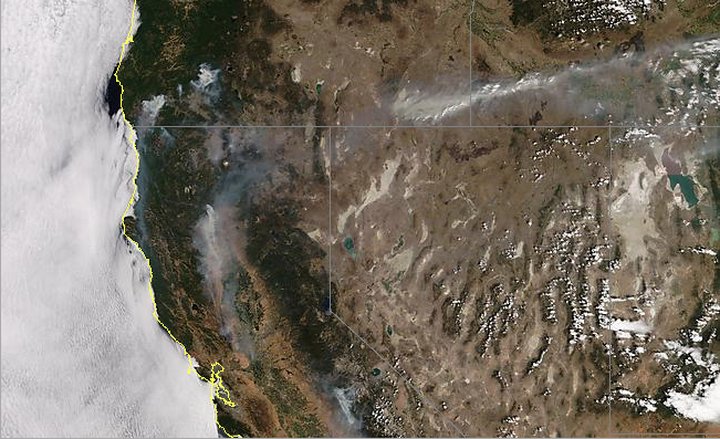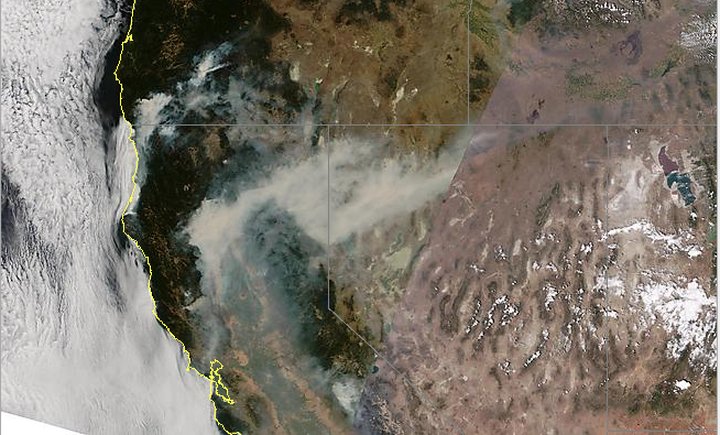 What it looks like to be under all that smoke. | Snapchat