Donna Jenkins (Baker) passed away unexpectedly and peacefully in her home on June 25, 2018.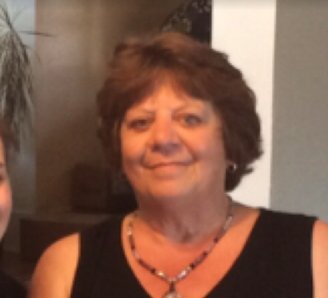 Donna was born to Charles and Gloria Baker, on May 4, 1956 in Eureka, California. Donna is one of four siblings; her oldest brother is Danny Rossiter, second eldest is Peggy Annis (Baker), Donna was third, then the youngest is brother Kenny Baker.
Donna attended and graduated from Eureka Senior High School in June of 1974. She was a very sociable and caring person all of her life, and had an easy time making friends and acquaintances. Donna married her first husband Dan Sullivan in the mid '70s. Together, Dan and Donna had their son Chris Sullivan on September 5, 1975. Chris blessed Donna with three grandchildren — Ethan, Morgan, and Case — and a daughter in law, Katie Sullivan.
Years later Donna married Jim Jenkins in the mid '80s. Jim and Donna had their second child, their daughter Ashley Gouthier (Jenkins) on March 24, 1986. Ashley married Christian Kyle Gouthier, and together blessed Donna with two more grandchildren Ruben and Kyler.
Donna worked for 30 plus years as a professional caregiver. During her career she teamed up with hospice to take on many clients who were in their final stages of life. During Donna's experience with these clients she saw the strong bond they had with their faith, and the Lord. She had a compassionate way about her that really allowed her to be the right person in the right place, when it was needed most. Her commitment to her clients allowed them to feel like family.
She had many joys in her life. Donna's family was her mainstay. There wasn't anything she wouldn't do for them. Donna looked forward to taking her grandson to the movies, and spending time with her daughter, coming home after work to watch shows with her mother and so on. Donna was a gardener. Many days you could find her in her yard pruning and beautifying. Donna also loved to go camping, bargain shopping, volunteer her time to those in need, and going to the casino.
Donna was preceded in death by her father Charles Baker. She is survived by her mother Gloria Baker, Her brother Danny and Elaine Rossiter, sister Peggy and Bob Annis, brother Kenny Baker, son Chris and Katie Sullivan, daughter Ashley and Kyle Gouthier and grandchildren Ethan, Morgan, Case, Ruben and Kyler.
Donna's Family has honored her with a private memorial service.
# # #
The obituary above was submitted on behalf of Donna's family. The Lost Coast Outpost runs obituaries of Humboldt County residents at no charge. See guidelines here.