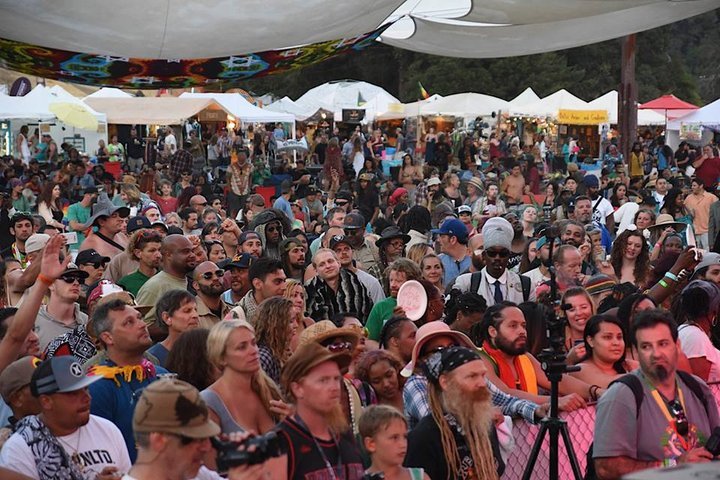 ###
PREVIOUSLY:
###
Press release from the Mateel Community Center:
High Times Productions, the event-management team for High Times Media, today announced an exclusive partnership with the Mateel Community Center to breathe new life into the iconic Reggae on the River festival.

High Times will assume all responsibility for the upcoming festival's talent lineup, marketing, and monetization efforts. The brand will also provide the Mateel Community Center with best practices learned from it's long and successful production history in an effort to ensure the experience is on par with what the industry has come to expect from it's premiere brand.

"Reggae on the River is a beloved institution in the Northern California music and countercultural scene, and a natural fit for High Times," said Adam Levin, CEO of High Times Media. "We already operate numerous music and lifestyle events across three continents and see Reggae on the River as an extraordinary addition to the amazing experiences we curate annually for tens of thousands of fans."

The festival has been connected since 1984 to the Mateel Community Center in Redway, and held on land controlled by the Arthur family. Originally, it was a one-day musical event to raise money to replace Mateel's hall, which had been destroyed in a fire.

Under the new partnership with High Times, the center will have the resources to continue growing and developing the festival, said Garth Epling, the MCC Board President.

"Reggae on the River has been a treasured part of Northern California's cultural scene for decades, and Mateel's board has been committed to finding a long-term, sustainable partnership to ensure the festival thrives for years to come," Epling said. "This High Times partnership ensures that Reggae on the River will remain a cornerstone of life in Humboldt County."

High Times Productions produces a series of Cannabis Cup events annually as well as several other lifestyle and music events tied to High Times magazine, the oldest and best-known brand in the business of legalized marijuana. Given their production chops, knowledge of the landscape, and successful history in both events and media, High Times was the perfect partner for the Mateel Community Center. Reggae on the River marks an important step for High Times Production to manage a broader music event not explicitly tied to the legal cannabis industry, Levin said.