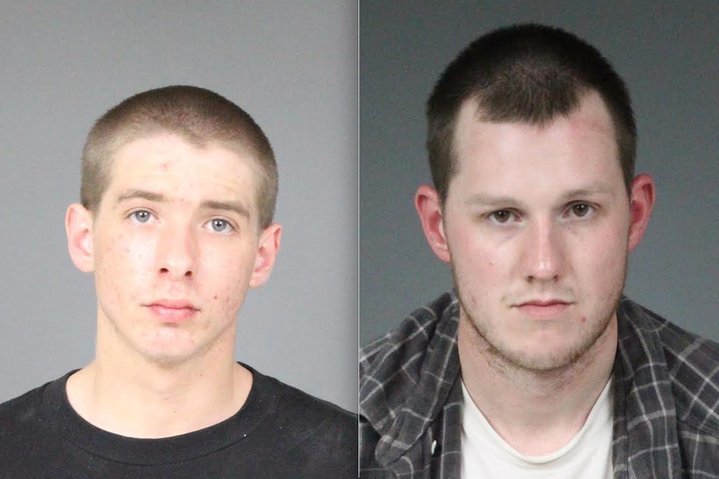 Humboldt County Sheriff's Office press release:
On March 28, 2018, at about 11:40 p.m., the Humboldt County Sheriff's Office Emergency Communications Center received a call about suspicious activity on Stover Rd. in the Redwood Valley area.

Sheriff's Deputies responded to the area and observed a vehicle with expired registration traveling eastbound on Stover Rd. Deputies conducted a traffic stop on the vehicle at Bair Rd. and found four occupants inside, one of which was on probation with a search clause.

During a search of the vehicle, deputies found ammunition and a loaded, concealed firearm, registered to the driver of the vehicle, Ian Terence Fusi, 24, of Arcata. Fusi did not have a concealed carry license. During a search of Fusi, deputies also located one gram of methamphetamine.

During a weapons search of the vehicle's remaining occupants, deputies searching passenger Nathaniel Heath Edwards, 19, of McKinleyville, found an unregistered, concealed firearm.

Fusi was arrested on charges of carrying a concealed weapon in a vehicle and possession of a controlled substance.

Edwards was arrested on charges of carrying a firearm capable of being concealed.

Deputies gave the other two occupants of the vehicle a courtesy transport to Blue Lake.

Anyone with information regarding this case or related criminal activity is encouraged to call the Sheriff's Office at (707) 445-7251 or the Sheriff's Office Crime Tip line at (707) 268-2539.