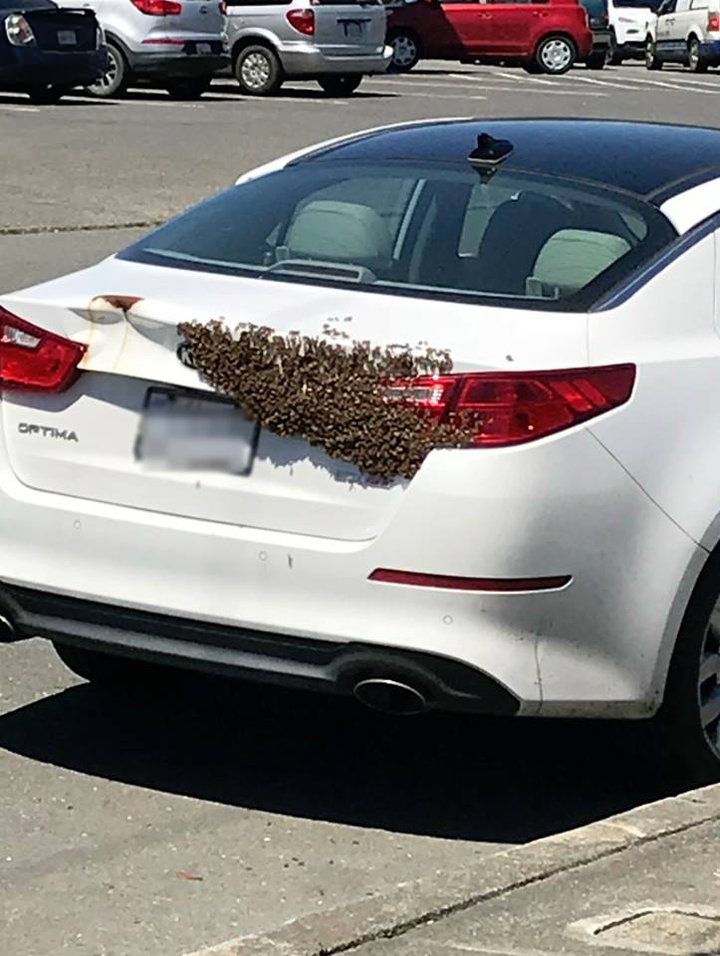 Humboldt County Sheriff's Office social media:

Imagine going outside to find THIS on the back of your car? One local woman called us for help this week after bees took over the back end of her car on Walnut Drive.

A deputy came out to investigate the mysterious swarm of bees and to make sure no one got near the car. Thankfully, our dispatchers keep a list of beekeepers for situations just like this. It seems this was just a classic case of a "royal motorcade."

The beekeeper explained that sometimes when a queen bee gets tired while flying, she will land on an object (like a car in this case). The other bees that are flying with her also land on that object in order to protect the queen from harm. After the queen is rested, the bees will typically fly off and find a place for a new hive, etc. The beekeeper was able to collect the bees safely, and everyone happily went on their way.