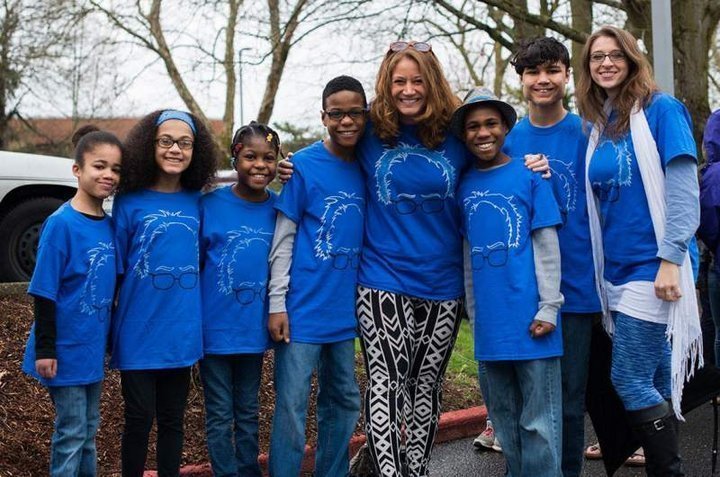 Mendocino County Sheriff's Office press release:

On 05-09-2018 at approximately 7:15 PM a Mendocino County Sheriff's Deputy was dispatched to the area of North Highway 1 and Hardy Creek in Westport, California.

Upon arrival the Deputy learned a local resident had found a pair of jean pants with a shoe entangled inside one of the pant legs on the ocean beach near the mouth of Hardy Creek. This area is approximately 1 mile north of the Hart Family crash site.

The jeans were a girl's size 10 regular and the shoe appeared to be a 3.5 US big kid size and/or 5.5 women's US size.

Upon inspection, it was determined skeletal remains of what appeared to be a human foot was inside of the shoe. The shoe with the skeletal remains were released to the Mendocino County Sheriff's Office Coroner's Division.

The California Department of Justice Bureau of Forensic Services Richmond DNA laboratory is being asked to identity the remains through DNA analysis.

On 05-10-2018 a group of Mendocino County Sheriff's Office Search & Rescue members were being deployed to the area where the skeletal remains were located to conduct a search during tow tide conditions. An assessment of the ocean and terrain will also be conducted for the planning of a future search operation.
The Mendocino County Sheriff's Office Coroner's Division to date have received analysis reports on all of the Hart Family members who have been recovered and identified.

The toxicology analysis showed three of the children had a positive toxicology finding in their blood for Diphenhydramine (an active ingredient in Benadryl), while one child had no toxicology finding.
At this time the Coroner's Division is not releasing the names of the children associated with these toxicology findings.

Future press releases will only be disseminated when significant developments occur or when large scale Search & Rescue Operations are scheduled. The daily press release is still being discontinued at this time.

PREVIOUSLY: