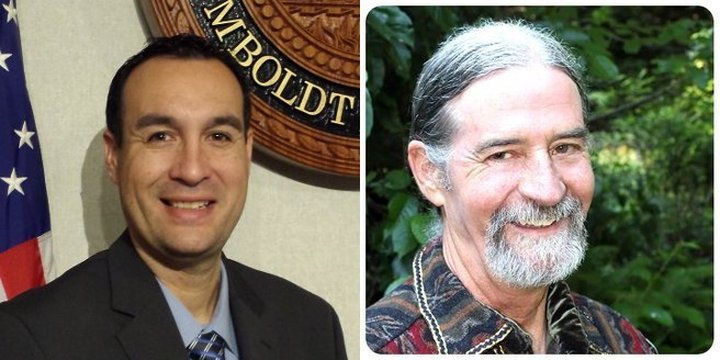 From the Sundberg for Supervisor campaign:

The Blue Lake Rancheria recently announced that it is endorsing 5th District Supervisor Ryan Sundberg for re-election in 2018.
"County supervisors have a difficult job. We believe Ryan represents the 5th District with integrity, and as a Native American tribal member he brings an understanding of how tribes and the County can collaborate and partner," Blue Lake Rancheria Tribal Council officials stated. "For these reasons, we support his efforts for reelection."

Sundberg is a member of the Trinidad Rancheria Tribe and has represented the Fifth District since 2010.

"The Blue Lake Rancheria is doing some amazingly innovative work, including the installation of their renewable energy microgrid in collaboration with Schatz Energy Research Center at Humboldt State University, and I am proud to do whatever I can to support their efforts in this and other projects," Sundberg said.
From the Madrone for Supervisor campaign:
The Karuk Tribe joined the Yurok Tribe, and the Hoopa Valley Tribe in supporting Steve Madrone for Fifth District Humboldt County Supervisor.

"The Karuk Tribe enthusiastically endorses Steve Madrone for Fifth District Supervisor for Humboldt County," said Russell "Buster" Attebery, Karuk Tribe Chairman May 10. "Mr. Madrone is a strong advocate for natural resources and will be responsive to the ongoing needs of out Eastern Humboldt County Communities."

"Mr. Madrone has spent his entire adult career here in Humboldt County over the past 45 years working to restore salmon habitat. This work has been carried out in nearly every watershed in Humboldt County, working with Tribes, agencies, and others to restore our fisheries and uplands.

"As a teacher at Humboldt State University, Mr. Madrone includes Traditional Ecological Knowledge (TEK) in his class offerings. In that way he has educated the community regarding thousands of years of stable natural resources stewardship by local tribes. Steve is a consistent supporter of indigenous culture and has encouraged the university to do more to recruit and retain students from local Tribes.

"The Tribe is leading numerous community building initiatives that can benefit from a strong partnership with the County and we will need responsive and energetic leadership to accomplish those goals.

"The future is complex and we have much to do. We are committed to problem-solving through communication and transparency and believe Mr. Madrone will fulfill his commitment to our respective river communities."

The Karuk Tribe joins scores of organizations and individuals supporting Madrone for the Fifth District seat, including the, national Sierra Club, the National Union of Healthcare Workers the Democratic Central Committee, The Humboldt County Public Employees Association, and the North Coast People's Alliance.