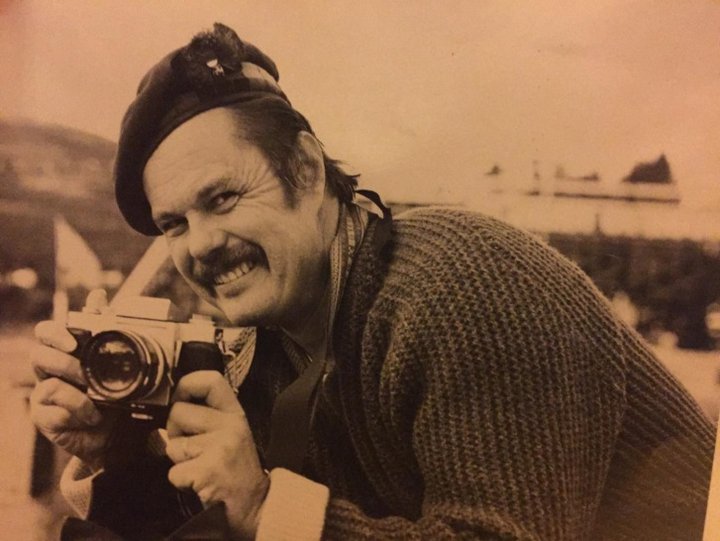 Jack Howard Munsee was born in Niagara Falls, New York, on September 27, 1934, to Vera and Raymond Munsee. The family soon moved first to Van Wert, Ohio, and later to Steubenville, Ohio, where Jack spent his childhood. He graduated from Steubenville High School and went on to earn a bachelor's degree in math from The College of Wooster, in Wooster, Ohio, and both a master's degree and a PhD in physics from Case Western Reserve University in Cleveland, Ohio.

Jack enjoyed a long and rewarding career at California State University, Long Beach, where his innovative and dynamic approach to teaching physics and astronomy encouraged students to approach problems rationally and to better understand our universe. He was always available to students for individual consultation and tutoring and felt it important to monitor the level of understanding of each student. He prided himself on personally grading all student work and returning exams with comments at the very next class meeting.
In addition to teaching, Jack was active throughout his professional life as a faculty leader who strove to enhance the university experience for students, faculty, and staff. He served as the Chair of the Academic Senate, President of the campus California Faculty Association, and Vice-President of the statewide CFA. He chaired and served on numerous committees on campus, always working to ensure the rights of students, faculty, and staff. Although he received numerous commendations for his work, he was especially proud to be awarded the Nicholas Perkins Hardeman Academic Leadership Award in 1996.
Jack was an advocate for justice and equality throughout his life. As a graduate student doing research in Georgia from 1965-1968, he chaired The Council on Human Relations in Augusta and worked to integrate the public schools, various public facilities, and the nearby army base, Fort Gordon. He actively opposed the war in Vietnam and later, as a member of the local organization, Communities for Peace, the war in Iraq. He was generous with his time, his resources, and his intellect in support of making the world a better place for all its inhabitants. He was honest, forthright, and uncompromising. He didn't know the meaning of equivocation. He was who he was wherever he was.
But Jack was certainly not all work and no play. He loved parties, outdoor adventures, gatherings around the campfire and exploring various cultures in the U.S. and abroad. His laugh was often the hardiest and loudest! To many who knew him, he will be remembered as a lovable and laughable eccentric.
In 1962, Jack married Jean Ralston. They had four children, and Jack was especially proud of the family they created. He was heavily involved in their youth activities. He coached numerous soccer teams and served as coach, referee, Chief Referee, and Commissioner of AYSO Region 5 in Orange County. He also officiated high school soccer games and swim meets. Since both he and Jean were educators, the family was able to travel extensively during the summers. In their VW van and giant Eureka tent, they wandered from Alaska to Mexico, from California to New York and beyond to Europe and South America until the kids evolved into lives of their own. Even then, Jack and Jean continued to explore the world — from the Arctic to the Antarctic, Europe, Asia, South America, and Africa.
Jack lived a full, adventurous, and meaningful life.
He is survived by his wife of 55 years, Jean; his children, Catherine, Ann (Bob), Bruce (Negar), and Douglas; his grandchildren, Emili, Jane, Lily, and Aidan, and his sister, Deborah Golder (Evan).
Please join Jack's family and friends as we share stories in celebration of Jack's life on Saturday, May 26, 2018 from 3:00-5:00 at the Humboldt Unitarian Universalist Fellowship in Bayside.
Anyone who wants to honor Jack with a donation is encouraged to give to the ACLU, the NAACP, The Task Force, Food for People, or any organization dedicated to peace, justice, and equality.
###
The obituary above was submitted on behalf of Jack Munsee's family. The Lost Coast Outpost runs obituaries of Humboldt County residents at no charge. See guidelines here.