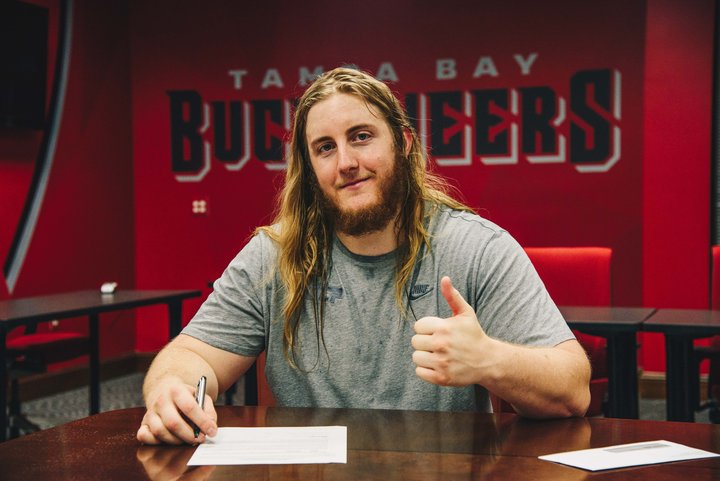 Former Humboldt State Lumberjack Alex Cappa has officially signed his first NFL contract.

The Tampa Bay Buccaneers announced that the rookie put pen to paper on Saturday, two weeks after the franchise drafted him in the third round of the 2018 NFL Draft.
Bucswire.com, a USA Today sports offshoot, reports that Buccaneers Head Coach Dirk Koetter has become a "big fan" of Cappa since the beginning of rookie minicamp, and that he plans to play him at multiple positions.
"A lot of these smaller school guys play left tackle for their school, but they're projected somewhere else," Koetter told USA Today about Cappa. "We really feel like he's a guy that could play across the line. In his college days, he did practice some as a center too and as you know, on game day when we've got seven up, they have to be able to play more than one position. So, we're going to primarily work him as a guard, but we're going to work with him at everything. So he'd be a right guard/right tackle, center for right now."
According to the website overthecap.com, Cappa signed a four-year deal worth more than $2.5 million. Not bad for a Humboldt State education.
###
PREVOIUSLY: