District Attorney Maggie Fleming needs more data and more time to decide whether Arcata police have put together a viable case this time against a suspect in the April 2017 killing of Humboldt State University student David Josiah Lawson.

Fleming, who received the APD reports on Nov. 8, said her initial review "revealed that we will need additional existing documents and recordings from the Arcata Police Department. The case includes many reports and recordings that must be reviewed to determine how we will proceed. I anticipate that several weeks will be needed to review all the information."
It's not been revealed whether the suspect named in the reports is again McKinleyville resident Kyle Zoellner, arrested shortly after Lawson was stabbed to death at a house party in Arcata. Charges against Zoellner were dismissed after a preliminary hearing produced no eyewitness accounts of the knifing and no physical evidence linking Zoellner to the crime.
The APD recently told the North Coast Journal that "unequivocal" DNA evidence now exists, though police haven't said whether the evidence implicates Zoellner or someone else.
###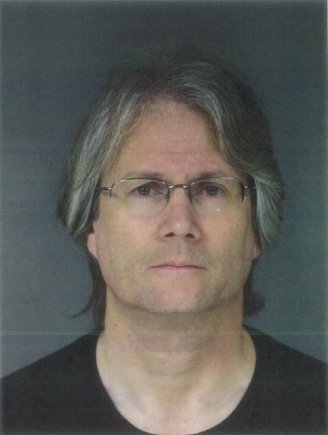 Private questioning continues for potential jurors in the trial of suspected child molester John Robert Beideman, who is considering whether to accept 16 years in prison or be tried on charges that could put him behind bars for life.
With Judge Kaleb Cockrum's courtroom closed to the public during jury questioning, Beideman and defense attorney Russ Clanton spent some time this morning discussing Deputy District Attorney Stacey Eads' offer for Beideman to admit continuing sexual abuse of a child and be sentenced to the maximum of 16 years. Beideman is apparently not ready to accept that offer, as potential jurors were called back to the courtroom afterward.
The 58-year-old Beideman is charged with multiple counts of sexually molesting a child 10 years or younger, and if convicted could receive a life term. The former court clerk and children's storyteller was arrested in October 2017 and remains in Humboldt County Correctional Facility.
During a preliminary hearing in February, a Eureka teenager testified Beideman began molesting her when she was 5 years old, and the abuse continued consistently for three years.
Beideman masqueraded for years as children's storyteller "Carpathian," dressed in a scary costume and performing at a variety of local events. He told children they didn't have to be afraid of monsters.
###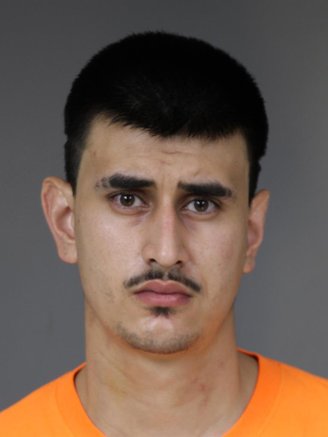 With no deal on the table, attorneys continue to discuss a potential trial date for one of five people charged with a December 2016 murder and carjacking near Manila.
This morning Judge John Feeney set Dec. 5 as a trial-setting date for Cesar Octavio Valenzuela, charged with murdering 20-year-old Tyson Eduardo Claros during a carjacking on state Highway 255. Although Brandon James Mitchell is the person accused of shooting Claros to death, Valenzuela and three others were also charged with murder for participating in the carjacking.
At a recent hearing, Deputy District Attorney Carolyn Schaffer and Valenzuela's attorney, Deputy Public Defender Casey Russo, indicated they were discussing a possible pre-trial settlement in the case. Plea negotiations were not mentioned this morning.
"There has been no change," Schaffer said outside the courtroom.
New state law makes it much more difficult to charge accomplices with murder. This could lead to lesser charges for Valenzuela and co-defendants Tamara Nicole Thomson and Hector Godoy-Standley. A fifth defendant, Catherine Fode, has already pleaded guilty to voluntary manslaughter and agreed to testify against the others.
###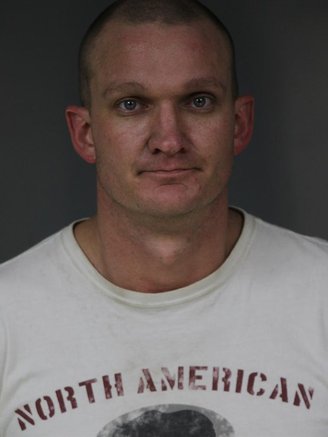 Unless a plea bargain is reached beforehand, jury selection is expected to begin Friday for the trial of a Hydesville man accused of shooting his girlfriend as she sat in her vehicle on Avenue of the Giants.
This morning Judge John Feeney informed attorneys that with the exception of one firearms allegation, he had ruled to deny defense attorney Michael Acosta's motion to dismiss the case against Casey Floyd Felt. Plea negotiations have been ongoing in the case, with Felt refusing a prosecution offer to admit assault with a firearm causing great bodily injury and be sentenced to 15 years in state prison.
Acosta told Feeney this morning that he has received another offer from the district attorney but needs to discuss some details. If Felt decides to proceed to trial and is convicted, he could be sentenced to life in prison on various assault and firearms charges.
Felt, 38, is accused of shooting Christine Turkovich on Jan.19, 2017. Turkovich told sheriff's investigators she was in her parked vehicle on Avenue of the Giants when two masked men approached and began shooting at her vehicle. When she got out of the vehicle, she said, the men demanded money and drugs. She gave them neither. They then allegedly took her cellphone, shot her in the leg and drove away.
Five days later Felt was arrested on a warrant at a residence on Felt Road in Hydesville.
Deputy District Attorney Josh Rosenfeld has been handling the case, but this morning Deputy District Attorney Brent Kling told Feeney he has taken it over.