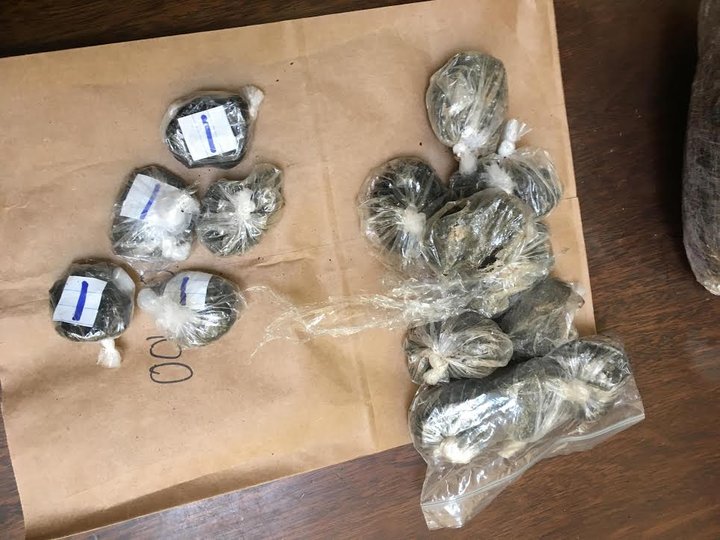 Humboldt County Drug Task Force press release:

On November 13, 2018, at approximately 2:30 p.m., Special Agents with the Humboldt County Drug Task Force, with the assistance of a narcotic detection K9 from the Humboldt County District Attorney's Office, served a search warrant at a motel located in the 4000 block of Broadway, Eureka.

Agents previously received information that Jaime Laveaga-Nava (age 29 from Sinaloa, Mexico) is a member of a Drug Trafficking Organization who is currently distributing heroin throughout Humboldt County. Agents contacted Laveaga-Nava at his motel room and detained him without incident. Agents searched Laveaga-Nava's room and located nearly two pounds of heroin packaged for sales, digital scales, and other packaging material. Agents also located approximately $32,000 in U.S. currency that is believed to be the proceeds of illegal narcotics sales. This currency will be held pending asset forfeiture proceedings.

Laveaga-Nava was subsequently placed under arrest and transported to the Humboldt County Correctional Facility where he was booked for possession and transportation of a controlled substances.

Anyone with information related to this investigation or other narcotics related crimes are encouraged to call the Humboldt County Drug Task Force at 707-444-8095 or the Humboldt County Sheriff's Office Tip Line at 707-268-2539.