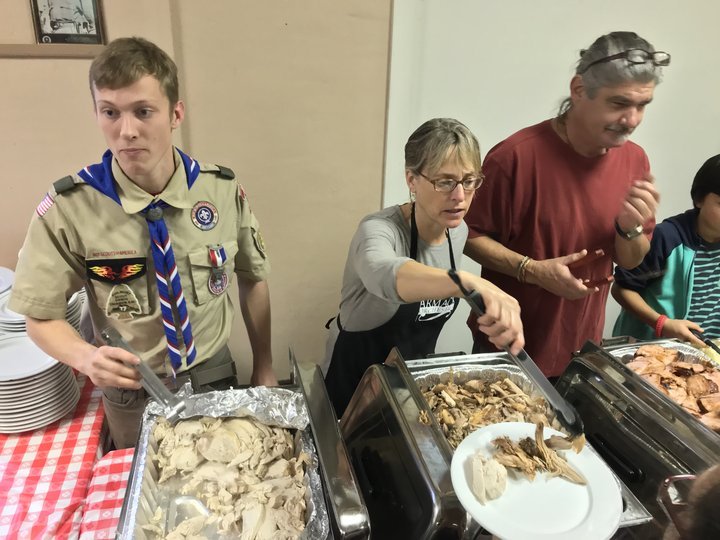 Don't have anywhere to go on Thanksgiving? Give thanks: There are plenty of good Humboldt souls looking to fill your belly free of charge.

LoCO called around and confirmed that at least four places are serving up turkey dinners with all the fixin's tomorrow.
Arcata Veterans Hall
The Arcata Veterans Hall, in cooperation with Arcata House Partnership, is holding its third annual Harvest Feast on Thanksgiving.
Volunteers will start serving food at 11:30 a.m. and the event ends at 6 p.m.
The veterans hall is located at 1425 J St. in Arcata.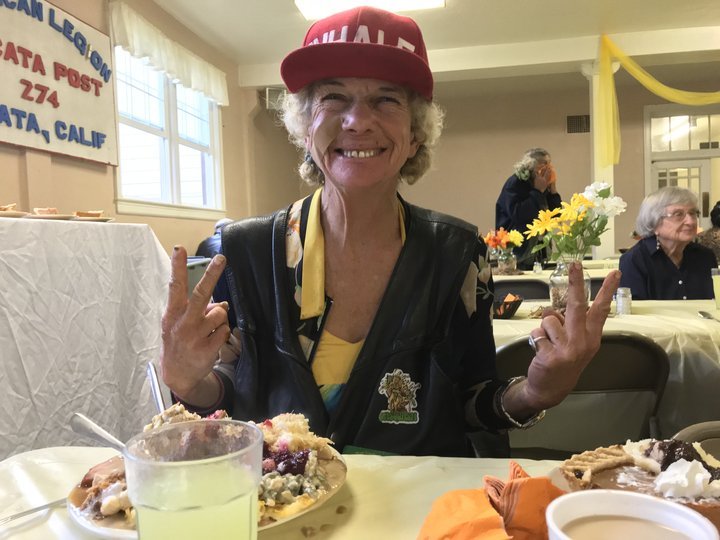 Fortuna Veterans Hall
The Fortuna's Veterans Hall will also be serving free meals to the public tomorrow.
Sean Swanson of the River Life Foundation told LoCO that meals will be served from 1 p.m. to 3 p.m.
The Fortuna Veterans Memorial Building is located at 1426 Main St. in Fortuna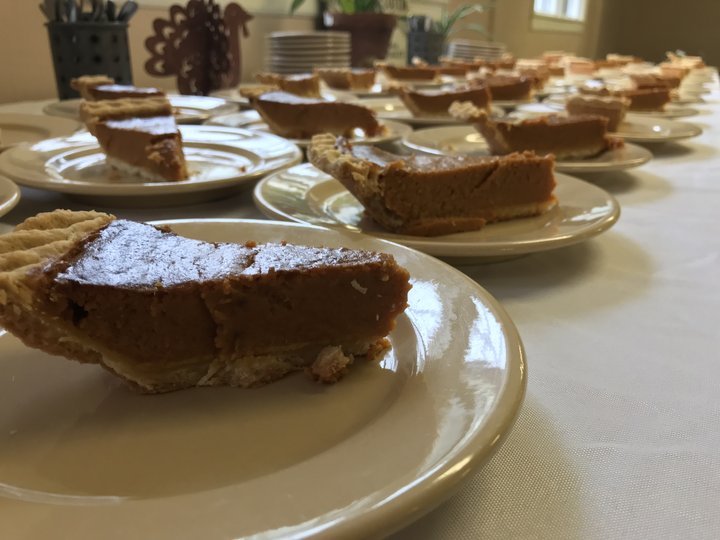 St. Vincent de Paul Dining Facility
The St. Vincent de Paul Society will be holding its annual Thanksgiving dinner at its dining facility located at 35 West 3rd St. in Eureka.
Volunteer cook Marylee Price told LoCO that the dinner will be held from 11 a.m. to 1 p.m. and that all are welcome.
"Just come get in line," she said. "You don't have to be homeless, you just have to be hungry."
Eureka Rescue Mission
The Eureka Rescue Mission will not be serving Thanksgiving dinner on Thanksgiving because — surprise! — they are serving Thanksgiving food today at noon, thanks to the 100 turkeys that were donated to the mission by the Rotary Club of Eureka.
The Betty Kwan Chinn Day Center also planned an early Thanksgiving dinner this year. Unfortunately, by the time you've read this, it's already too late. The dinner was held yesterday at the Town Church in Eureka.
But if you did attend last night's dinner, lucky you. You now have a chance to go for three days of free Thanksgiving dinners in a row. A turkey of turkey if you will.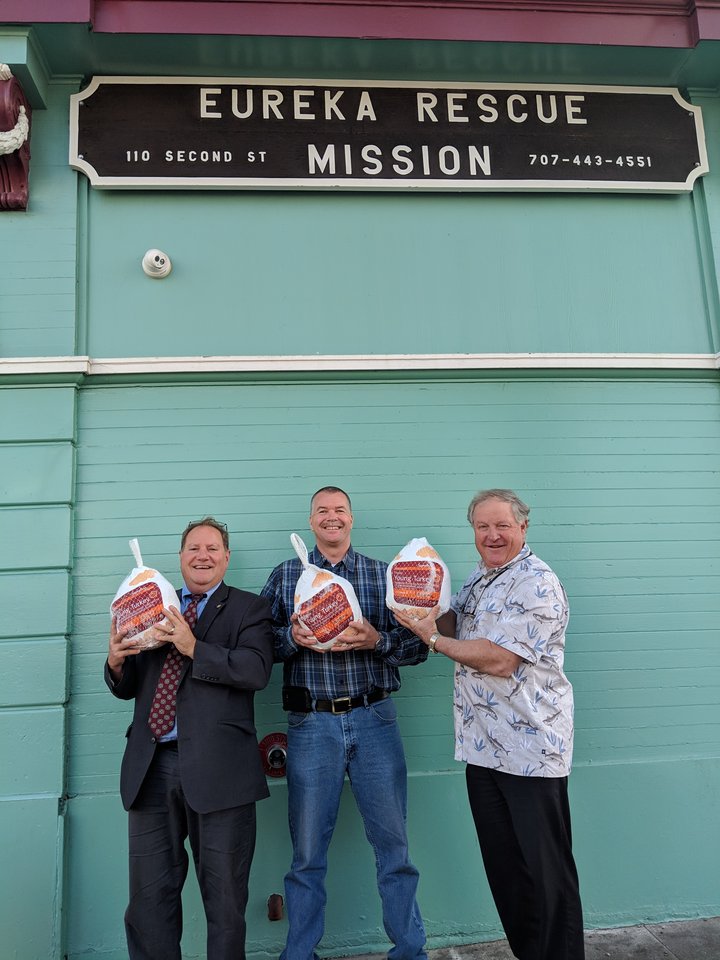 Mateel Community Center
The Benbow Historic Inn is treating people to a free meal on Thanksgiving Day for all you folks in SoHum. But don't show up in Benbow looking for a free plate. The dinner will be held at the Mateel Community Center at noon. That's at 59 Rusk Ln. in Redway.
All right, Humboldt. Now there's no excuse to have a depressing Thanksgiving alone. Get out there, break some bread, have a nice meal on the house, maybe even do a little volunteer work. Just remember to save some of that green bean casserole for your pals at the LoCO.