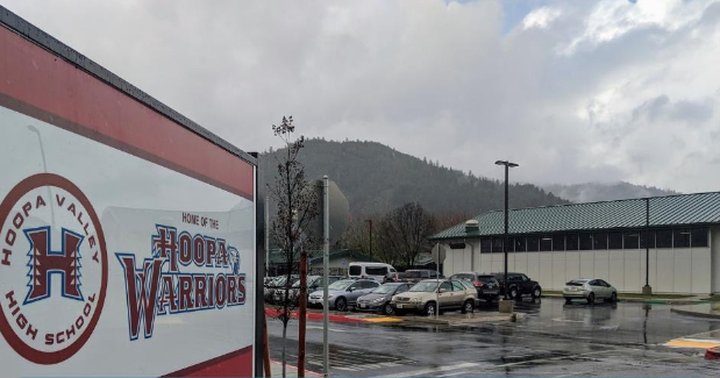 Hoopa Tribal Police Department release:
Earlier this morning, approximately at 0855 hours, the Hoopa Tribal Police Department responded to a call placed from the Hoopa Elementary School. During this time, the Hoopa Elementary School and the Hoopa Valley High School were placed under lockdown. Upon further investigation, the School Resource Officer and the Tribal Police Officers discovered a replica firearm and a real, unloaded .40 caliber, semi-automatic pistol.

The suspected minor was questioned by school staff. Afterward, the suspect minor was placed under arrest, and the firearm was secured as evidence. Once the situation was given the all-clear, the KTJUSD superintendent issued the order to halt the lockdown and resume regular school activities.

Considering the number of public shootings that occurred in the US this year, we take school-firearm related calls very seriously and aim to respond as quickly as possible. If you have an emergency, please call 911 or the Tribal Police Dispatch at 530-625-4202.