The Nov. 13 trial of a former correctional officer charged with sexually assaulting three young boys and three jail inmates has been delayed until January.

This morning Deputy Conflict Counsel David Lee, representing Cory Jordan Fisher Sr., told Judge Christopher Wilson he just received additional information from the prosecution "that has to be investigated."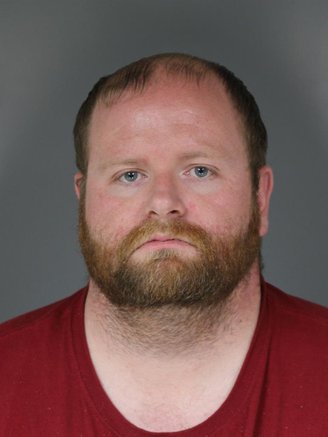 "We're not prepared to proceed to trial on that date," Lee said. He also is waiting for requested documents from Humboldt County Correctional Facility, where Fisher worked for 11 years until resigning shortly before being arrested and charged with child molestation. A few weeks after the arrest, the District Attorney's Office filed a complaint alleging Fisher had also assaulted three jail inmates in their cells.
One of those men says Fisher forced him to perform oral copulation while holding a Taser to his head.
During Fisher's preliminary hearing, Lee pointed out there was no written documentation on where the inmates were housed in the facility when allegedly assaulted, or whether Fisher was even working on those days. He also questioned how the acts could have occurred without being filmed by jail surveillance cameras.
This morning Deputy District Attorney Carolyn Schaffer, standing in tor Deputy District Attorney Stacey Eads, said the prosecution has no objection to Lee's request for a trial continuance, even though "we do have a desire to handle this case expeditiously."
She affirmed to Wilson that Lee was just given more evidence in the case.
Wilson set the new trial date for Jan. 22. Fisher, who has been in jail for more than a year, agreed reluctantly to a limited time waiver.
"Yeah, yeah, that's fine," he said.
Fisher's estranged wife was in the courtroom audience, and at one point Schaffer conferred with her about possible trial dates.
###
Also in Judge Christopher Wilson's courtroom this morning:
The attorney for one of five defendants in a December 2016 murder and carjacking indicated his client is tired of waiting in jail to be sentenced for voluntary manslaughter.
"We may be withdrawing our time waiver on sentencing," Neal Sanders told Wilson during a status hearing on the case against his client, Catherine Suzanne Lynn Fode.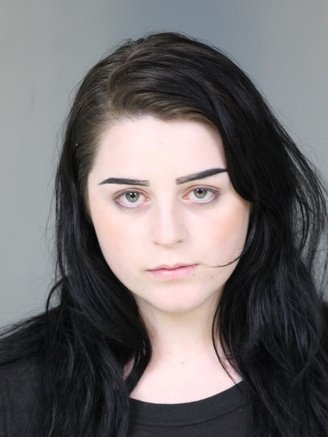 Fode, 20, was originally charged with murder for the killing of Tyson Eduardo Claros, who was shot to death during a carjacking near Manila. She agreed to testify against the four other defendants in exchange for a plea fo voluntary manslaughter.
But that was almost a year ago, and the trials of the co-defendants have been repeatedly rescheduled. The latest date set for two of the suspects, Brandon James Mitchell and Tamara Nicole Thomson, was March 4.
Every few weeks Fode is brought to court for a status hearing on sentencing, and every few weeks another status hearing is scheduled. She is now set to be back in court on Oct. 31.
When she is finally sentenced Fode could receive a maximum sentence of 12 years, though she also is eligible for probation. Mitchell, Thomson, Cesar Valenzuela-Campos and Hector Godoy-Standley face up to life in prison. It's still unclear whether Godoy-Standley will even stand trial, because no final ruling has been made on his mental competence.
Godoy-Standley was Fode's boyfriend at the time of the murder. Mitchell, the alleged shooter, is the father of Fode's daughter. Thomson and her then-boyfriend Valenzuela-Campos are charged with participating in the carjacking, with both accused of packing handguns.
###
A preliminary hearing for a Dinsmore teen accused of murdering his former foster father could be delayed for several months.
Duane Dean Gillespie, 18, appeared in court this morning to have the hearing date set, but Wilson was told that Deputy Public Defender Ben McLaughlin, representing the teen, has two upcoming jury trials and won't be available for some time.
A setting date was scheduled for Dec. 31.
Gillespie was 17 when he allegedly shot 68-year-old Richard Dennis Falk to death outside Falk's home near Dinsmore. Gillespie and an unidentified girl were arrested a few days later in Arcata.
The case began in Juvenile Court but was transferred to adult court last month. In addition to first-degree murder, Gillespie is charged with carjacking, burglary and robbery. A special firearms allegation could add up to life in prison to any sentence he receives if convicted.
Gillespie, looking even younger than his 18 years, appeared in court wearing a crewcut, glasses and the traditional orange jumpsuit. At one point he smiled and waved to two women in the courtroom audience.
His case is being prosecuted by Deputy District Attorneys Roger Rees and Jessica Watson.

###
Attorneys are talking about a possible settlement in the murder case of James Arthur Merrick II, accused of running over and killing a 16-year-old McKinleyville girl while driving drunk on Central Avenue in McKinleyville.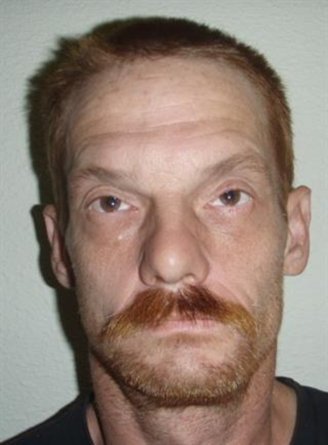 Merrick's jury trial remains set for Nov. 5, but this morning Deputy District Attorney Brent Kling told Wilson he and Deputy Conflict Counsel Meagan O'Connell are discussing the case. If Merrick does go to trial, the proceeding is expected to last up to six weeks and include testimony from dozens of witnesses, including traffic experts hired to evaluate the case for the defense.
Merrick allegedly was driving with a blood alcohol level more than twice the legal limit on Dec. 14, 2016, when his pickup truck struck and killed Tessa Rae Gingerich as she walked along Central Avenue with friends.
Merrick was charged with murder because he had a previous conviction for alcohol-related reckless driving. When he admitted to that charge, he signed a form stating he understood he could be charged with murder if he drove again while drinking and someone was killed.
Merrick has been in jail since the fatal wreck, although at one point a visiting judge agreed to reduce his bail from $1 million to $300,000.