Tavin Dee Evans, one of two men accused of killing a 16-year-old Eureka girl who died from an overdose of methamphetamine, pleaded guilty yesterday to involuntary manslaughter and is expected to be sentenced to three years in local custody.

Evans, 20, admitted the charge with the understanding that Judge Dale Reinholtsen will sentence him to three years — one year in Humboldt County Correctional Facility followed by two years of mandatory supervision. Charges against his co-defendant, Anthony Manuel Burgess, will be dismissed when Evans is sentenced.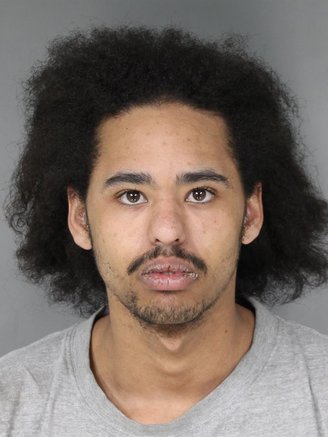 Reinholtsen said Deputy District Attorney Joel Buckingham is free to argue for the maximum term for Evans, which is four years. But if the judge were to change his mind and impose a higher sentence, Evans would be allowed to withdraw his guilty plea.

Burgess already is serving a seven-year prison term for the armed robbery of a marijuana dealer and will be sent back to prison once the local case has concluded. Sentencing is scheduled for Nov. 16.

Victim Alyssa Claybon's mother, Nicole Eldridge Spencer, was in the courtroom audience yesterday and cried as the plea and sentencing were discussed. Both Evans and Burgess were initially charged with murder, but Reinholtsen ruled after a three-day preliminary hearing in August that there was not enough evidence to support a murder charge.

Claybon, Evans and Burgess were among several people partying and taking drugs the night of Feb. 7, 2017, at the Best Western Bayshore Inn on Broadway. According to testimony Claybon was already in bad shape from previous intravenous meth use, but she wanted more. Toward the end of the evening Evans and possibly another man injected her with a large dose of the drug, and she began screaming and banging on the walls.

Burgess was not in the room when the girl was injected but returned afterward. He contended he tried to help Claybon, telling her to take a cold shower and telling Evans to call an ambulance. He then left because he had a warrant out for his arrest.

Evans refused several times to open the motel room door to people who had heard yelling and banging noises in the room. He finally opened the door to a Eureka police officer, who found Claybon dead on the floor.

Evans is represented by appointed attorney David Celli and Burgess by appointed counsel Neal Sanders.
###
PREVIOUSLY