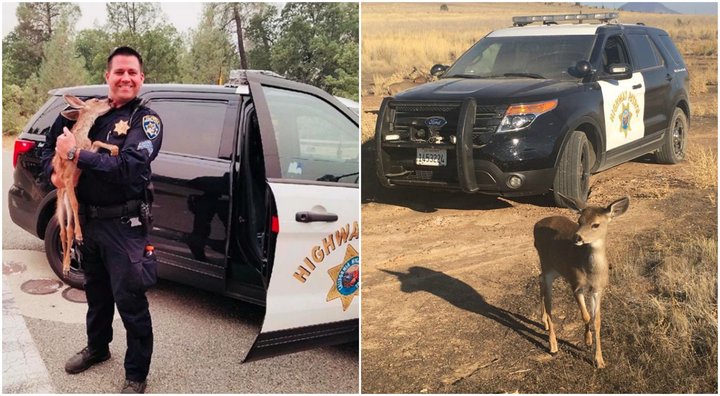 Three months after the deadly Carr Fire sparked along Highway 299 in Shasta County, one of its first evacuees has finally returned home.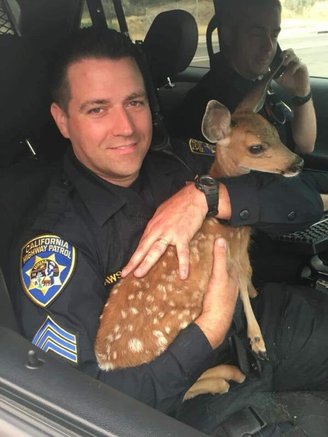 A fawn, whose photo was shared by thousands on social media after it was rescued from the fire by Sgt. David Fawson of the California Highway Patrol, was released back into the wild by the California Department of Fish and Wildlife yesterday.
KTVL out of Medford reports that the animal was one of 11 fawns to be released at the Shasta Valley Wildlife Refuge, a state protected land where deer hunting is prohibited.
While the release was handled by the CDFW, CHP officers stopped by to say one last goodbye to their furry friend, who has since been named Carra — after the fire she emerged from.

"For many people living in Northern California, we will always remember the Carr Fire as a horrific and devastating disaster," the Yreka CHP shared on Facebook yesterday. "Lives were lost, over 1,000 houses destroyed, hundreds of others were badly damaged, and thousands of people were evacuated from their homes for many days. But out of the ashes, we find new growth, such as this success story."
Goodbye, Carra. *sniffle* LoCO will never forget you.