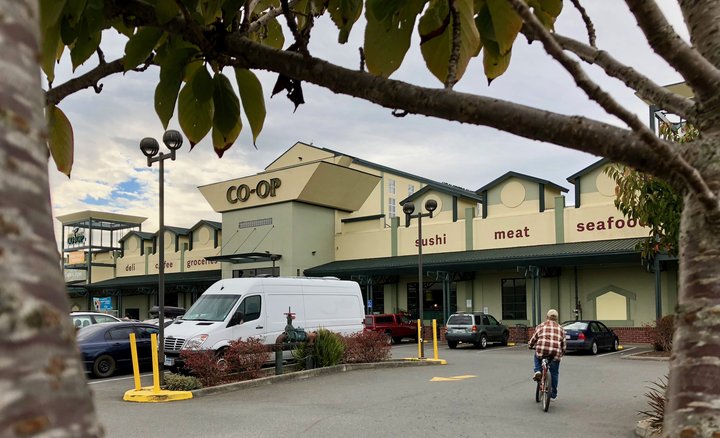 The North Coast Co-op is in financial trouble, and General Manager Melanie Bettenhausen has no intention of sugar-coating it.
In an interview with the Outpost on Tuesday Bettenhausen said the organization, which is celebrating its 45th anniversary this month, recently laid off six people, including administrative and management workers, cut employee hours virtually across the board, and put an indefinite hold on a long-planned, $5 million renovation project for the Eureka store.
The natural foods grocer has been hit hard by a number of factors, including increased competition, rising labor and health care costs, and a local economy that appears to be in decline, possibly due to the collapsing weed industry. Sales at the Arcata and Eureka stores have been under-budget by as much as $25,000 per week, Bettenhausen reports in the latest Co-op Newsletter.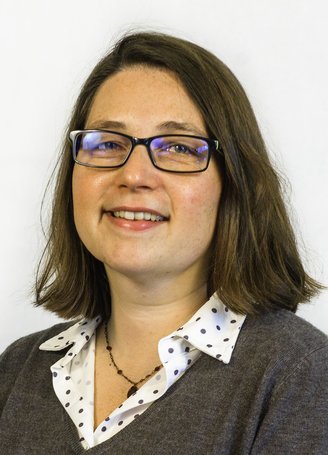 Her message to members, in that newsletter, strikes a forlorn tone from the first sentence: "This is by far the most difficult article I've ever had to write for Co-op News." She goes on to outline the "precarious position" of the stores' finances and explain some of the cost-cutting measures being taken.
Late Tuesday night, after a "lengthy meeting" with the Co-op's board of directors, Bettenhausen called the Outpost to say she's decided to take a voluntary pay cut in solidarity with employees whose hours have been cut.
So how bad is the situation? Is this just a rough patch, or do these money woes pose an existential threat to the Co-op?
"I think it could be either one," Bettenhausen said. "We are in a position where we have to take action … . There is a real fear about what will happen with the Co-op."
There may be cause to worry about the larger local economy, too. While the Co-op has faced a number of internal and external challenges, including wildfires that cut into summer tourism dollars, jumps in insurance costs, and a series of expensive refrigeration failures, there's something larger going on.
"We're seeing our economy erode," Bettenhausen said. "At first we thought it was just us." She and her fellow managers wondered, "Are we really doing that horrible a job?" She acknowledges that the Co-op's competitors have upped their games. Eureka Natural Foods now has a McKinleyville location, and more traditional grocers such as Safeway, Costco and WinCo are offering more organic produce and health foods.
But in talking to local residents and other retailers, Bettenhausen realized that the Co-op isn't the only place feeling the pinch. Anecdotally, local business owners have been complaining of sales declines, and the latest issue of the Humboldt Economic Index, an analysis produced by the Economics Department at Humboldt State University, bears this out.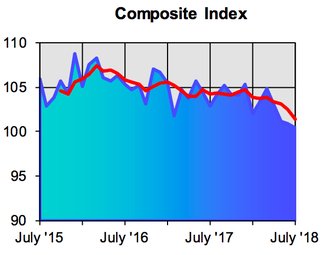 Retail sales in July (the most recent data available) were down more than seven percent from the same month last year. And the composite index, which tracks six sectors of the Humboldt County economy, including employment, home sales, and hotel occupancy rates, was down for the fifth month in a row.
Looking back, Bettenhausen said the first warning sign may have come in November of 2016, right after California voters passed Proposition 64 legalizing recreational marijuana. It won't surprise long-term Humboldt County residents to learn that the North Coast Co-op has always had a high ratio of cash versus credit card sales, compared to co-ops elsewhere. But the ratio started to shift a couple years ago.
"After the vote in November 2016 we saw a spike, a trend toward more credit card [transactions]," Bettenhausen said. There was another big spike at the start of this year, when the legal marijuana marketplace came online. And the continuing trend toward more credit card sales has been "crystal clear," she said. "It's unreal."
Bettenhausen was hesitant to definitively attribute this trend to the slumping, cash-based cannabis industry, but the evidence certainly suggests it.
"It looks pretty clear when you just take this one sample," she said, referring to the Co-op's $34 million in annual sales, a sum she referred to as a "sizable data set."
Making matters worse, a few of the Co-op's biggest shareholders have been pulling out significant chunks of their investment over the past year-plus for a variety of reasons. (One bought a condo, for example.) It only takes $25 to become a member of the Co-op, but some choose to invest more. Investors who buy "C shares" earn an annual dividend, currently set at two percent. They can ask to have those shares repurchased at any time, and the Co-op then has 12 months to honor that request. (They typically do so within 90 days, according to Bettenhausen.)
The recent buy-backs have exacerbated the organization's cash-poor position.
"Because we're a co-op, not a publicly traded company, we actually rely on shareholders for capital to make improvements and to operate on a daily basis," Bettenhausen said. "Ideally we're taking in more than we're spending, but sometimes we need a new roof, as we did in Arcata recently. Sometimes we need new equipment. That's why our membership is so important."
Co-op management is taking a number of cost-cutting measures beyond the reduction in employee hours. For example, they're reducing inventory and changing their supply methods. The stores currently maintain a warehouse on K Street in Arcata, which has allowed them to buy inventory in large volumes, like Costco, and stockpile the excess. Management calls this the "forward-buying program," and while it helps the bottom line in the long run it also means there's a lot of cash tied up in unsold inventory. So the program, and the Co-op's use of the warehouse, are being discontinued.
The lease on the warehouse doesn't expire until February, so Bettenhausen made a plea in the Co-op newsletter: "If you know of a local producer who needs warehousing space (and possibly equipment), please send them my way."
There's also the indefinitely postponed Eureka renovation, which was past the design phase and nearly ready for construction when, in March, Bettenhausen told the Co-op board that they didn't have the financial stability to go through with it.
Bettenhausen is hoping the belt-tightening will work. At the Co-op's annual membership meeting this past Sunday, several members said they're interested in buying shares to help out. "Our membership is what makes us strong," Bettenhausen said. "It's what keeps us being a community institution. We rely on their patronage, especially in a depressed economy."
If all these cost-cutting measures work out, and if sales don't continue their precipitous decline, then maybe this will wind up just being a rough patch, Bettenhausen said. "But if our economy continues doing what it's doing, if sales continue to dip, then yeah, it's a real threat."
The uncertainty is stressful.
"It's really, really challenging to know what will happen," Bettenhausen said. "[W]here does it end? That's the scary part: Where's the bottom?"