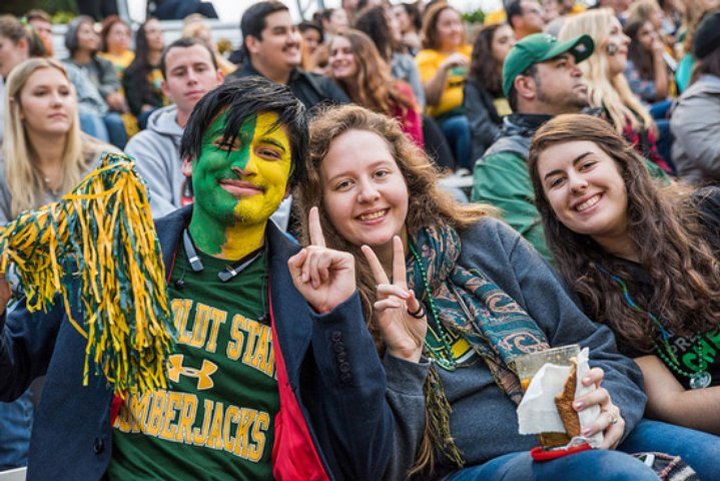 The fading Humboldt State Lumberjacks currently have a winless 0-4 record going into Saturday's football game against Simon Fraser University, which will almost certainly be the last homecoming game in school history.
2018 has been one big letdown of a year for Lumberjack football. First President Lisa Rossbacher announced her decision to cut the program in July. And now, the team is struggling to win a single game — being outscored by its first four opponents 179-46.
But if the Lumberjacks are going to pull off a win this season, Saturday is probably their best chance. Simon Fraser also finds itself in the midst of a four-game losing streak, with overall record of 1-4. The team has also lost every road game this season. However, Lumberjack Head Coach Damaro Wheeler is not expecting an easy win.
"I expect their team to be physical on both sides of the ball," Wheeler is quoted as saying on the HSU Athletics Department website. "They are much improved and they do some good things. They have some guys that can make some plays, they have a long front on the defensive side, and their offensive line looks improved from last year. We have to do a good job of containing their quarterback as well as protecting ours."
The Jacks take the field against Simon Fraser tomorrow at 6 p.m. in Redwood Bowl, followed by a post-game firework show.
Go watch the Jacks while you can. After tomorrow, HSU football will play two more home games before disappearing forever.
Click here for a full list of Homecoming and Family Weekend events.