PREVIOUSLY:

###
A well-known fish biologist and river-restoration expert pleaded not guilty today to charges that he molested a young girl in 2014 and 2015.

Public Defender Marek Reavis entered the pleas on behalf of 43-year-old Dr. Joshua Seth Strange, charged with two felony counts of oral copulation or sexual penetration of a child under 10 years old and two felony counts of lewd and/or lascivious acts on a child under age 14.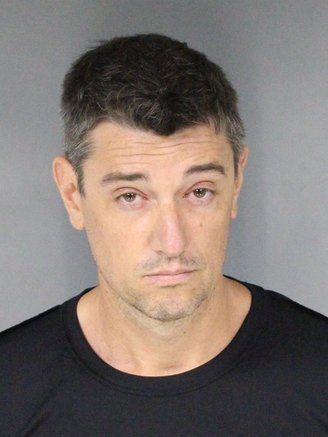 A conviction on the oral copulation or sexual penetration charge alone could mean a prison term of 15 years to life.
Strange's arraignment was postponed last week after Eureka attorney David Nims made a special court appearance, saying Strange was looking into the possibility of hiring him.
Today Nims told visiting Judge Terrence Boren he will not be representing Strange, and that he had turned the case over to the Public Defender's Office last week.
At Reavis' request, Strange will be interviewed for a recommendation on whether he's a good candidate for supervised release. Reavis acknowledged it's unlikely he will be released because of the charges against him, but a report from the Supervised Release Program will provide more information. A hearing on that issue is set for Friday at 2 p.m.
Deputy District Attorney Stacey Eads had no objection to Strange being referred to the program.
Strange was arrested on a warrant on Aug. 31 at a residence on Highway 96. Deputies reportedly found him hiding in a closet. He is being held on bail of $1.4 million.
His first alleged act of oral copulation or sexual penetration occurred on the child's ninth birthday.
Strange worked as a fish biologist for the Yurok Tribe for 11 years, then as a senior fish biologist for the company Stillwater Sciences for four years. In June 2016 he founded his own company, Sweet River Sciences.
Strange is a well-known speaker and writer whose testimony helped persuade a federal judge to prohibit the release of extra water from the Klamath River for Central Valley farmers. He also is a whitewater-rafting expert and teacher.
Strange's preliminary hearing, held to determine whether there is enough evidence to warrant a trial, is scheduled for Sept. 24. But based on the seriousness of the allegations, the preliminary hearing will likely be delayed for weeks or months.
Strange, who looks perpetually sleepy, appeared in court wearing the customary handcuffs and orange jumpsuit.