The arraignment was postponed today for a Hoopa-area fish biologist and business owner accused of molesting a young girl.
Attorney David Sims Nims, making a special court appearance for Dr. Joshua Seth Strange, asked Judge Timothy Canning to postpone Strange's arraignment for one week while Strange decides whether to hire him. Strange was arrested last week in Hoopa and remains in custody on bail of $1.4 million.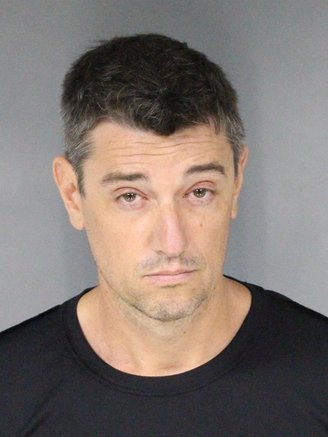 Canning set Sept. 12 for the arraignment, at which defendants are advised of the charges against them, enter pleas of not guilty and have future court dates set.
According to the complaint filed by the District Attorney's Office, the 43-year-old Strange is charged with two counts of oral copulation of a child 10 years or younger and two counts of lewd and/or lascivious acts on a child younger than 14. It's alleged the crimes occurred between January 2014 and August 2015.
The first alleged act of oral copulation occurred on the child's ninth birthday. The lewd and/or lascivious acts involved Strange making the child remove a bracelet from his penis, the complaint states, and on one occasion rubbing her vagina.
Strange, who has a PhD in philosophy, worked as a fish biologist for the Yurok Tribe for for 11 years, then as a senior fisheries biologist for Stillwater Sciences for four years. In June 2016 he founded the company Sweet River Sciences, which according to his online profile "specializes in understanding complex river and water issues."
Strange is known for his work on river restoration. According to a Yurok Tribe news release, his testimony was crucial in convincing a federal judge to prohibit the release of more water from the Klamath River for farmers in the state's Central Valley.
Strange also was a team member of the Warrior Institute, an organization that describes itself as "a grassroots organization using a multifaceted and innovative approach to awaken the 'warrior spirit' in our youth to actively pursue wellness, balance and world renewal." The organization offers a wide variety of activities and classes for youth.
After Strange's arrest, the Warrior Institute removed information on him from its web page.
On Aug. 31, when sheriff's deputies served a warrant at a Highway 96 residence, they reportedly found Strange hiding in a closet.
###
PREVIOUSLY: