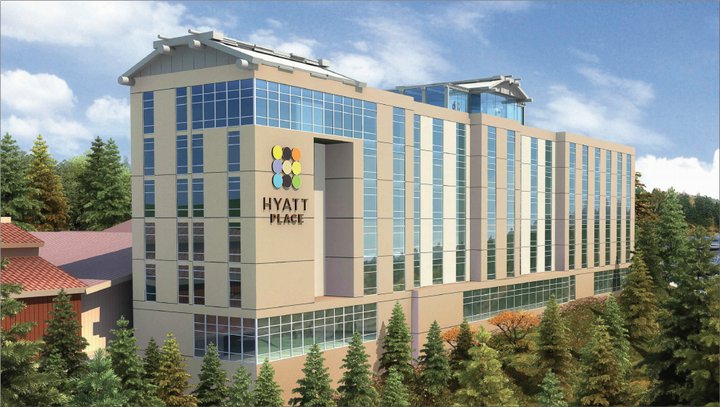 The Trinidad Rancheria has released its environmental assessment for a major hotel addition to take advantage of the panoramic ocean views behind Cher-ae Heights Casino. Feel free to take a gander at the gritty details, here.
In brief, the site of the proposed project includes currently paved roadways to the south and west of the casino. Once completed the six-story, 100-room, Hyatt-branded hotel will include "a mix of room types, 1,552 square feet of meeting space divided into two separate areas, a business center, fitness room, café/bar, lounge, rooftop event space, and indoor pool." Additionally the Trinidad Racheria's assessment states that "[a]s part of the lease agreement, Hyatt would provide the design standards for the Hotel to ensure development is commensurate with Hyatt standards and the Tribe's culture."
The tribe says the project will provide additional revenue and create jobs for around 50 people.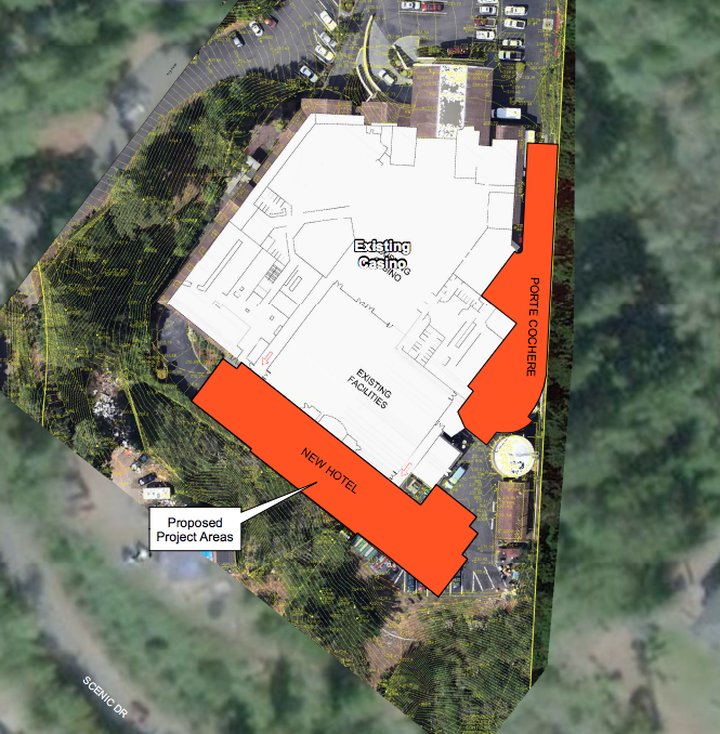 Do you have strong feelings about potential impacts of a glitzy new hotel overlooking Trinidad Harbor? Some Trinidad community members certainly do and have formed the Humboldt Alliance for Responsible Planning (HARP) in response.
Since the proposed hotel site is on tribal land the normal state processes for projects of this nature do not apply — it won't be subject to a CEQA environmental impact report and the county does not have to issue building permits.
In a release sent out last month HARP members called for "greater transparency on the part of project developers, including public hearings and environmental scrutiny of the of high water flow on the bluff above and below Scenic Drive, which is already subject to erosion and landslides." The group has also voiced concerns over traffic and wastewater management issues.
"While we applaud the idea of appropriate development that will improve quality of life and economic prospects in Humboldt County, we think citizens should be fully engaged in the concept and planning process so that projects reflect local values, and so that the public fully understands all the potential impacts," said HARP chairman Richard Johnson.
HARP has scheduled a meeting for this Thursday, Sept. 27, at 6 p.m. at the Trinidad Town Hall with the intent of informing people how they can get involved in the design and review process. Further details below: