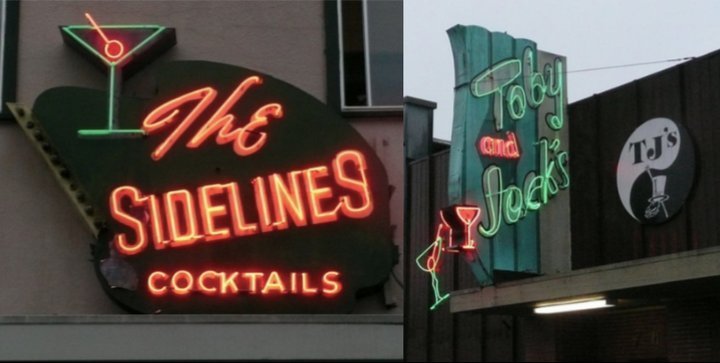 PREVIOUSLY: APD: 12 Arrested During Months-Long Investigation Into Drug Sales at Sidelines, Toby and Jacks

###
This morning, in a second-floor conference room above Domino's Pizza in Eureka's Professional Building, Samantha Scott, an investigator with the California Department of Alcoholic Beverage Control (ABC), testified that she openly, even brazenly purchased cocaine at Sidelines Sports Bar in Arcata — more than once, and in full view of employees — while working undercover during a months-long sting operation.
Today marked the first of what's expected to be a four-day ABC administrative hearing. Scott testified that on three separate occasions, between October of last year and January of this year, she enlisted the help of bartenders, bouncers and patrons at both Sidelines and Toby & Jack's to buy cocaine.
Scott's efforts were part of a 10-month-long coordinated investigation by ABC in partnership with the Humboldt County Drug Task Force and the Arcata Police Department. The operation resulted in a dozen arrests back in April, and now the owner of the two bars, Salvatore "Sal" Costanzo, stands to lose his liquor licenses for the pair of popular watering holes on the Arcata plaza. He's facing 13 counts of license violations, including charges that his employees possessed drugs, allowed drugs to be sold in his bars and sold the drugs themselves.
During the sting operation ABC agents confiscated a variety of recreational drugs, including cocaine, methamphetamine, LSD, ecstasy and DMT, according to the Arcata Police Department.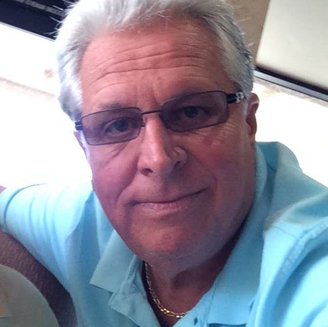 Costanzo appeared at today's hearing with his son, Michael Costanzo, and his attorney, Patrik Griego of Eureka firm Janssen Malloy. Colleen Villarreal, an attorney with ABC, served as the prosecutor, with Scott at her side as the designated investigator.
Today's hearing focused exclusively on activities at Sidelines. (The charges pertaining to Toby & Jack's will be heard later in the week.) During his opening statement, Griego argued that Costanzo does not knowingly tolerate drug activity in his bars, and he said the bartender who's listed in 10 of the 13 counts, a woman named Mykie Bastidas, didn't see anything.
"We believe Mykie Bastidas never saw the transactions even though she was just a few feet away," Griego told Administrative Law Judge Alberto Roldan, who presided over the hearing.
Griego initially sought to have today's hearing postponed, in part because Bastidas is due to be arraigned Thursday on criminal charges related to this case. She's expected to plead the Fifth, invoking her right not to incriminate herself through her own testimony, and Griego argued that without hearing her account of the events in question the judge would be left with a one-sided account.
But Roldan denied the motion to postpone, noting that criminal charges against those arrested last spring have been a looming possibility all along and pointing out that Griego still has the ability to cross-examine other witnesses.
Scott, a former Placer County sheriff's deputy, is a small woman whose sandy-blond was hair pulled into a tidy ponytail, and unless you heard the steely voice she displayed during today's testimony you might mistake her for a teenager. She began her testimony by describing an undercover visit to Sidelines on the evening of Oct. 6, 2017. She sat next to a young man at the bar and ordered a beer from Bastidas. The young man also ordered a drink, and "our conversation eventually led to narcotics," Scott said.
"We were talking about marijuana in the area, and I said I had been having trouble finding white," she said, explaining for the record that "white" is slang for cocaine. Eventually she asked her companion if he thought they should ask the bartender, and the man did so, Scott testified, asking Bastidas if she could hook them up with "white girl."
Scott went on to describe a successful drug deal that involved herself, two patrons and another undercover agent. In one interesting anecdote Scott recounted suggesting the four of them take a selfie together, "before we get high," right there in the bar. A printout of the photo, with the law enforcement agents cropped out, was presented into evidence.
In all Scott described three cocaine deals at Sidelines — one in early October, the next in late November and the third in January. She said Bastidas was aware of the activity, as were other employees, including another bartender, a security guard and bar manager Nicole Taylor Costanzo (a relative of the owner).
On cross-examination, Griego questioned Scott on the details of her methods and her reports, including the fact that two reports appeared to be missing the date they were submitted. He also asked her how dark and noisy it was inside Sidelines, and at one point he suggested that the slang term "white" might be misconstrued by locals as referring to Great White, the beer produced by Lost Coast Brewery.
Griego systematically tried to poke holes in various assertions Scott had made during her testimony, asking her, for example, how Bastidas could have seen the tiny bags of cocaine if Scott's back was to the bar when the deal went down.
In the afternoon a pair of law enforcement officers testified. Alan Aubuchon, an investigator with the Humboldt County District Attorney's Office and a former member of the Humboldt County Drug Task Force, spoke about the chain of evidence and said the white powdery substance from one of the deals was tested with a TruNarc analyzer (yes, that's the real name) and found to be cocaine.
Chandler Baird, an agent with the ABC, also testified about the chain of evidence.
Early in the day Griego said there are 65 people on his witness list, and Judge Roldan expressed some concern about getting through them all in the four days allotted for the hearing.
The testimony is scheduled to continue Wednesday morning and run through Friday.