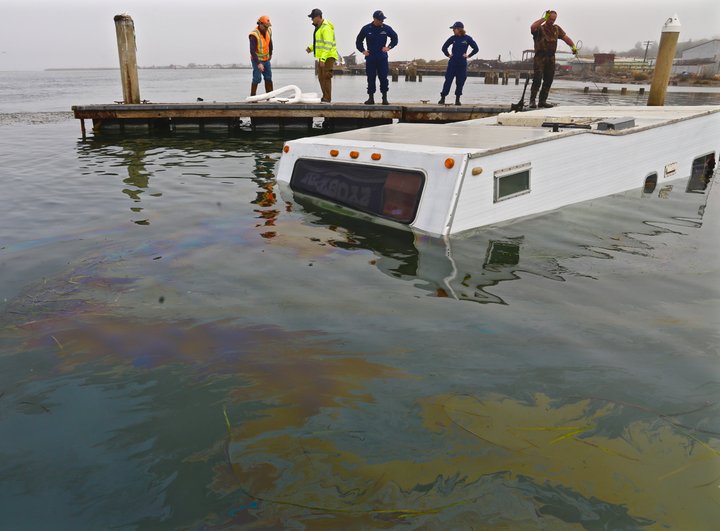 Gah. That does not go there.

Earlier today collective effort was made by Humboldt County Parks and Buddy's Towing to remove a waterlogged Winnebago from the waters of Humboldt Bay near the end of the boat ramp in Fields Landing. There was, thankfully, no one inside the vehicle and no owner could be located in the area.
Workers from the Humboldt County Department of Environmental Health deployed absorbent booms to attempt to contain fuel and oil that leaked from the RV into the bay.
Josh Ellis with County Parks said he first heard of the wet RV's existence around 7 a.m. this morning from people in the area who suspected the vehicle had been in the water since last night. One witness told Ellis they'd seen the RV driving down the street the night before.
After being lugged out of the drink the RV's Idaho license plates were revealed along with lettering reading "Nampa, Idaho" and a Confederate flag among other charming adornments. Mike Orr with County Parks said its now up to Humboldt County Sheriff's Office's abandoned vehicle officer to attempt to ascertain the RV's MIA owner.