The jury trial won't be held until nearly next spring for two of four defendants in a December 2016 murder and carjacking near Manila.

This morning Judge Christopher Wilson set a March 4 trial date for Brandon James Mitchell and Tamara Nicole Thomson, two of four suspects charged with carjacking a vehicle that 20-year-old Tyson Eduardo Claros was riding in on State Highway 255. Mitchell has been named as the person who shot Claros dead, but his companions also were charged with murder for allegedly participating in the carjacking.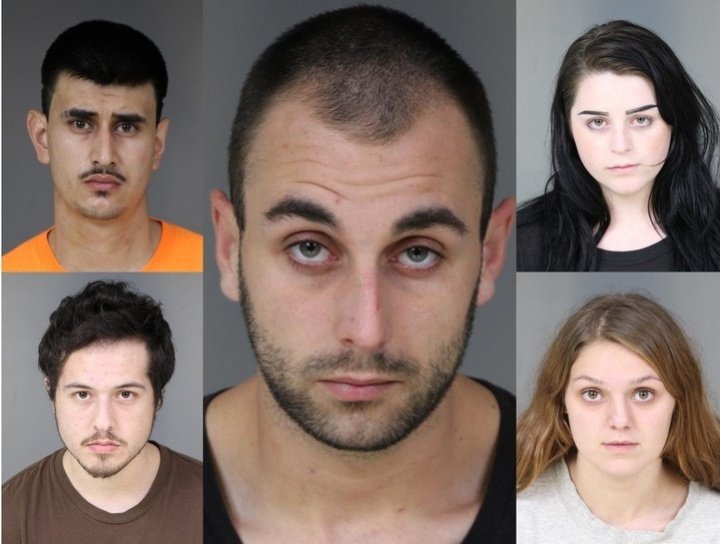 Thomson, 20, and Mitchell, 24, are scheduled to be tried together. A separate trial for Thomson's then-boyfriend, 25-year-old Cesar Octavio Valenzuela, is expected to be scheduled next month. The case against suspect Hector Godoy-Standley, 23, is in limbo until Judge Dale Reinholtsen issues a ruling on whether he is mentally competent to stand trial.
And Godoy-Standley's then-girlfriend Catherine Suzanne Lynne Fode, originally charged with murder, agreed to testify against the others in exchange for pleading guilty to voluntary manslaughter. Fode, 20, could be sentenced to up to 12 years, while the others are looking at the possibility of life in prison.
This morning both Deputy District Attorney Carolyn Schaffer and Deputy Conflict Counsel David Lee, Mitchell's attorney, requested Mitchell and Thomson be tried no later than January.
"We just don't want to go into March," Lee said.
But attorney David Nims, representing Thomson, told Wilson he has civil trials scheduled for January and February and won't be available.
Wilson decided to accommodate Nims' schedule, noting he is a private attorney who was willing to be court-appointed in Thomson's case, and the service of such attorneys is much-appreciated.
According to a statement Thomson made to sheriff's investigators, Mitchell and Fode believed Claros had molested their then 3-year-old daughter. The allegation was investigated but never charged.
All five defendants remain in Humboldt County Correctional Facility.
PREVIOUSLY: