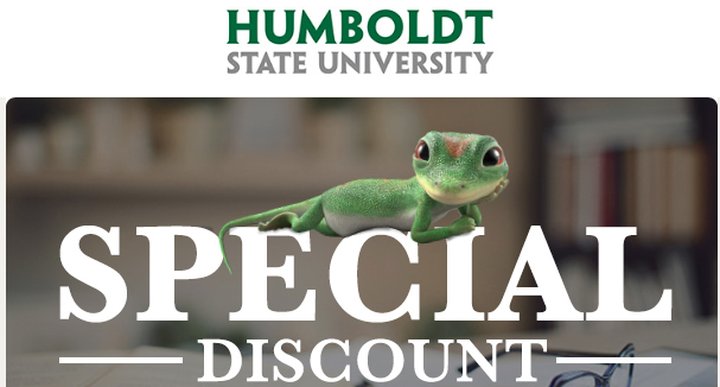 In the last year, Humboldt State has cut Lumberjack football, closed the Third Street Gallery and gutted its community radio station. But the Alumni Association has good news: You can save a bunch of money on car insurance by switching to Geico.

It's no secret that HSU is short on cash, but the university failed to mention last year in its outlined plan to recoup $9 million that it would be spamming alumni with car insurance ads.
Forever Humboldt, HSU's alumni association, sent out a mass email this morning letting alumni know they can "score a special discount" by signing up with Geico.
The Outpost reached out to HSU's Marketing and Communications Department to find out how much money the university might make by sending junk mail to its former students, but spokesperson Grant Scott-Goforth said it would take at least a few days to get that information.
"Our alumni outreach lead is out of the country right now, so we can't answer your question about how much money Forever Humboldt may receive from Geico," Scott-Goforth told the Outpost. "What I can tell you is that the Geico alumni discount is one of many benefits that are offered to alumni, which are posted online here. The Geico discount program is not a new program."
See the full ad, which probably ended up in your spam folder, below: