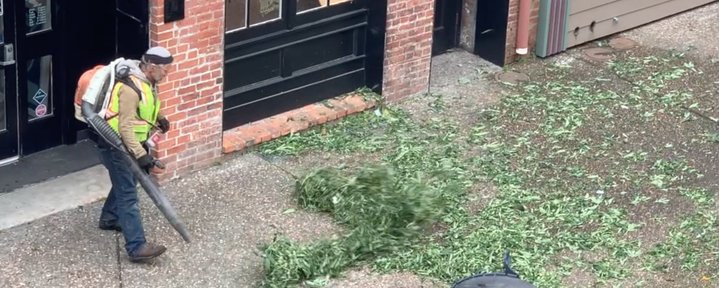 Humboldt gonna Humboldt.
The story we got from a City of Eureka worker at the scene: Someone dumped a bunch of marijuana leaf in the dumpsters lining the parking lot at the corner of E and First streets. Then, last night, some of the Old Town regulars opted to spread the green around in front of the public restrooms behind the gazebo. Some sort of rebellious public art installation for the holiday, perhaps?
Anyway, the greenwaste has been blown away and removed, now. Video below if you'd like to take a moment to ponder what it all means, man.
Happy 4/20, one and all. Have fun.