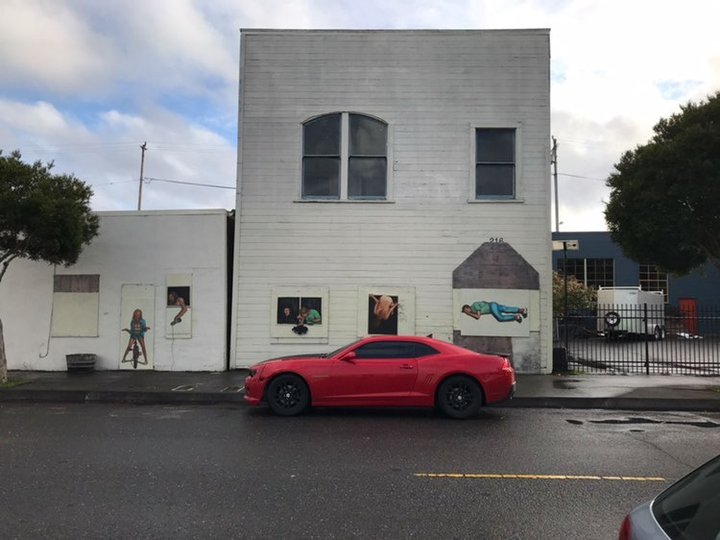 Old Town store owner Aimee Taylor didn't think much of the dark figures she saw packing up paintings on the 200 block of Eureka's 3rd Street Saturday.

It was nearly 10 p.m. and plenty of people had been handling artwork around town that night for the monthly Arts Alive festival.
"It was dark and it was raining and we were just trying to hustle [to get out of the cold]," Taylor told the Outpost.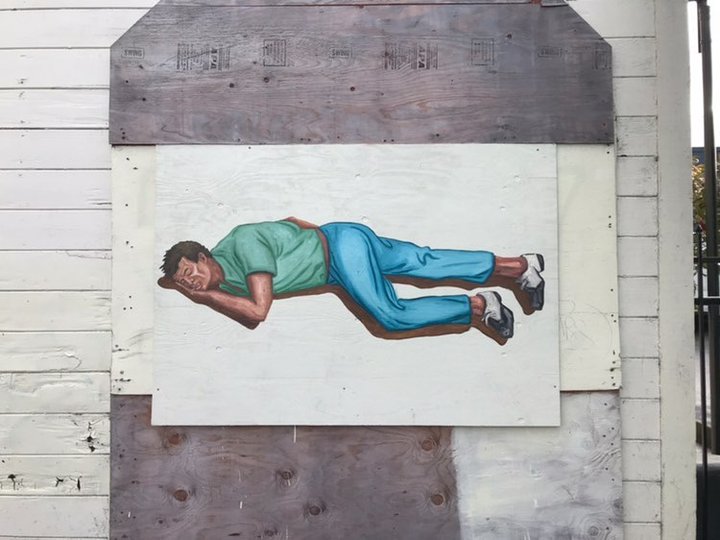 The paintings being removed belonged to local artist Jesse Wiedel and were part of his latest series titled "Heroin Hilton," named after the infamous Old Town buildings they were fastened to.
The row of properties earned the unflattering name while owned by nefarious Humboldt slumlord Floyd Squires, who allowed the building's conditions to become so unsafe and unsanitary that city officials condemned it in 2017, saying it posed an immediate threat to public health and served as "a haven for drug dealers and addicts."
It was this environment that inspired Wiedel to attach his artwork to the building, sans permission from the property owner.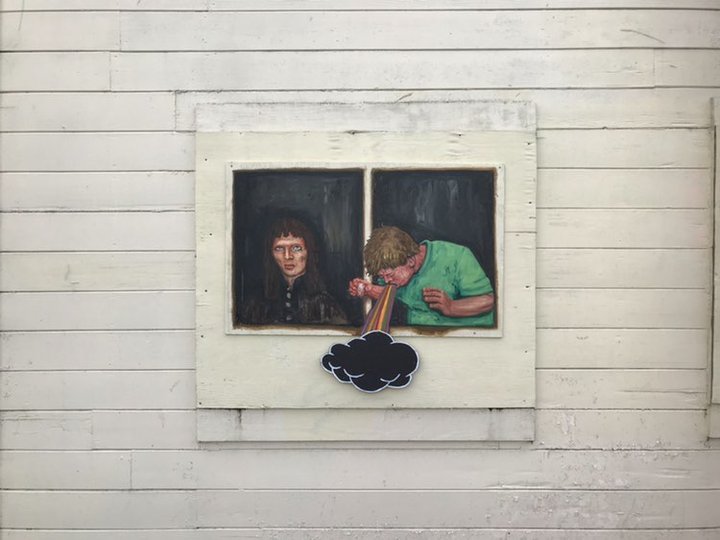 "I used to be at the Shanty in the afternoon and just watch all the weirdness going on across the street," the artist told the Outpost. "I thought I'd bring some of that back."
But come Sunday morning, Wiedel learned that all five of his life-sized oil paintings had vanished.
"I found out about it when a friend posted a picture to Facebook of the empty wall," he said. "I'm just curious as to the reason. If it was the landowner, I understand. It was intended to be temporary anyway, I just thought it would stay up longer than half a day."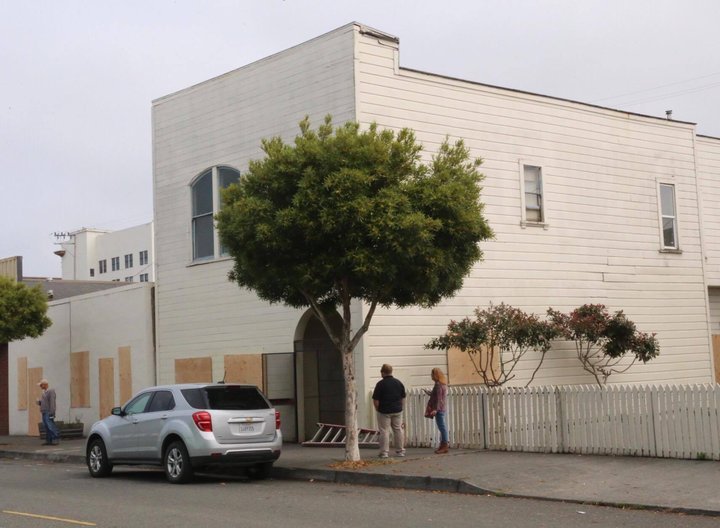 But who is the landowner? Floyd Squires? Someone else? After a lengthy legal battle with the City of Eureka, many of Squires' properties have been taken out of his hands a placed into receivership. A trip to the County Recorder's Office revealed that a local man named John "Andrew" Hancock officially took ownership of the property in mid-October.
In an attempt to track down the missing paintings, the Outpost reached out to Hancock's mother, Sabrina Hancock, who confirmed that John Hancock did remove the paintings from his newly acquired building.
But after two days of attempting to reach John Hancock via his family and social media, the Outpost has yet to receive a response from the property owner, leaving Wiedel to only speculate as to what happened to his missing work.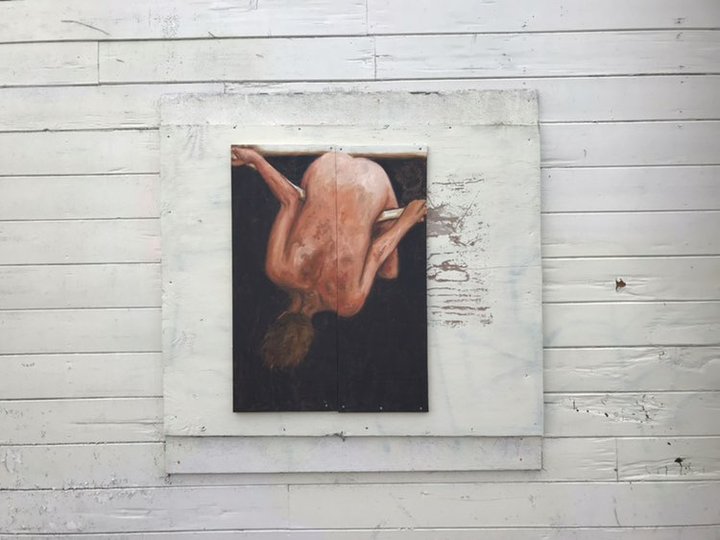 While Wiedel says he's okay with losing the paintings, he also said that he wouldn't mind getting them back after spending one to two days completing each one.
"I guess it was my first attempt at public art and I kinda failed there," he said with a laugh in response to the situation. "I thought it would look cool and work with the spot."
Despite the exhibit's short run, Wiedel said he was happy with the public's response to the series.
"I thought I got a pretty positive reaction for the brief time they were up," he said. "It's not the kind of art I would expect approval from anyone to put up. If it was the property owners that took them, that's totally cool."