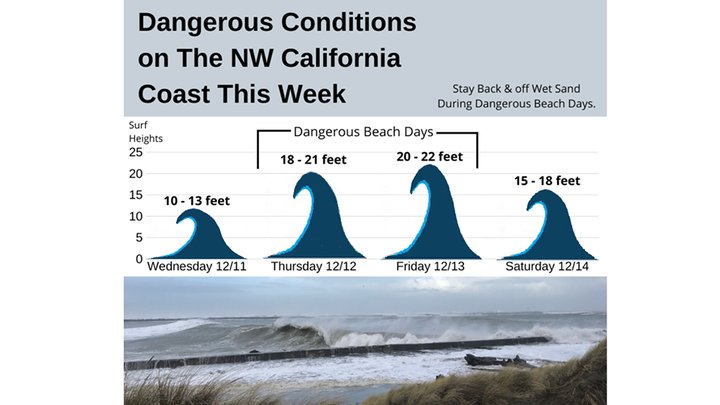 A large swell will bring 15 to 20-foot waves to the North Coast this week, with the largest waves forecast for tomorrow and Friday.
Eureka's National Weather Service office has issued a High Surf Advisory and warns that the jetties and the shoreline will be especially dangerous during this time.
Hazardous conditions are also expected at the Humboldt Bay Harbor entrance.