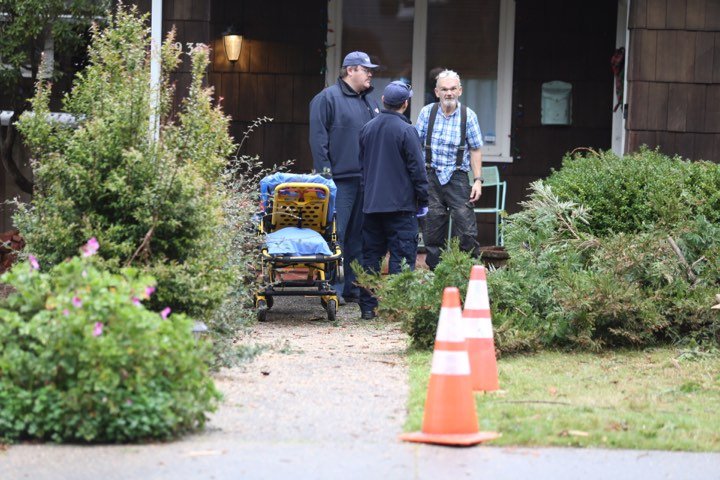 # # #
Emergency personnel rushed to a residence near the corner of Sonoma and O streets in Eureka this morning on a report that a man was suspended 40 feet in the air from a redwood tree he was in the process of cutting down.
Hess Tree Services owner Mike Hess lost his purchase on the tree trunk after cutting off the tip. The problem, he later explained, was that his saw blade was still wedged in the heavy treetop. "It just pulled me and the saw right over with it," Hess told the Outpost's Andrew Goff at the scene.
Thanks to his professionalism and self-preservation instincts, Hess was harnessed into safety lines that kept him from tumbling all the way to the ground.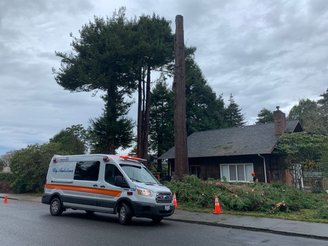 The weight of the treetop eventually conspired with gravity to dislodge itself from the saw blade, and Hess was able to lower himself safely. Emergency medical technicians had arrived and checked Hess out. He was shaken but ultimately walked away and lived to trim another day.

In the audio below Hess describes his scary experience to the Outpost before being approached by a neighbor who witnessed his ordeal and brought over some ice and an entire bottle of Aleve.
Hess told us he was taking the rest of the day off.