A McKinleyville man who stabbed and wounded his elderly grandfather and killed a dog will be sentenced to nearly nine years in state prison.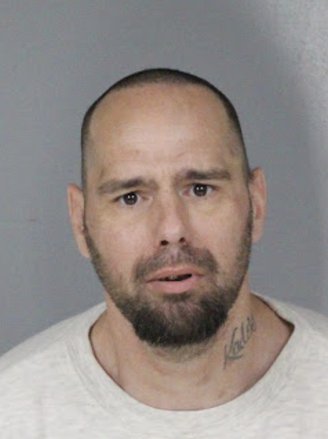 This morning Jonathan Albert Boone, 38, pleaded guilty to attempted murder with the special allegation of use of a deadly weapon and to animal cruelty. In exchange for his plea, the District Attorney's Office dismissed charges of elder abuse and assault and battery.

During an argument June 26 with his 85-year-old grandfather, Boone stabbed and killed a dog that was trying to protect the elderly man. Boone then left his grandfather's house, Deputy District Attorney Carolyn Schaffer told Judge Timothy Canning, but returned later and stabbed his grandfather in the neck.
Boone will serve the mid-term of seven years for attempted murder, one year for the weapons allegation and eight months for animal cruelty. He also admitted to parole violation, but that time will be served concurrently.
His case was referred to the Probation Department for calculation on how much credit he will receive for time served. Sentencing is scheduled for Jan. 8.
Boone is represented by Deputy Conflict Counsel R.J. Leohner.