Judge Christopher Wilson discharged an uncooperative juror today in the Ray Christie trial, replacing her with an alternate and instructing the jury to scrap six days of deliberation and start fresh.
"Essentially what I have to do is ask the jury to start all over," Wilson said this morning. "All of you have graciously said you'd be willing to do that."
Jurors reported last week that one of the panelists was refusing to deliberate and refusing to follow the law. She was called into a closed courtroom this morning and dismissed. One of the two remaining alternate jurors was selected to take her place, and the jury began deliberating about 10 a.m.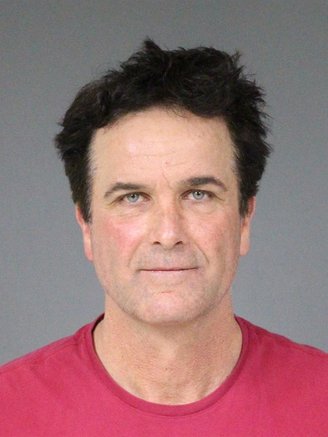 Christie is charged with four felony counts of animal cruelty and 38 misdemeanor counts of dumping cow carcasses within 150 feet of state waters. Numerous cattle carcasses were found on several of his properties around the county, along with cattle that were allegedly starving and had no access to food or water.
Jurors were told the trial would end by last Friday. Instead, Friday began with the jury starting its seventh day of deliberations. When the information was revealed about the errant juror, deliberations halted and the jury was summoned back for today.
Wilson thanked jurors this morning for agreeing to soldier on, while saying he realizes some are running out of time.
"I'm mindful that some of you can't serve much longer and the clock is ticking," the judge said. "We are in overtime."
Christie's attorney, John Cogorno, had to return to Southern California and won't be in town this week. Instead local attorney Ken Bareilles, who was involved in the case before trial, was in court today.
Outside the courtroom, Bareilles said he made a motion for a mistrial but it was denied. Jurors must individually consider each of the 42 counts against Christie, who was arrested in March 2018 after officers from 11 agencies raided his properties. Christie posted bail and remains out of custody.
The discharged juror reportedly stated her strong opinion about the case at the outset of deliberations and then refused to discuss the issues any further. It is unknown whether her strong opinion was that Christie was guilty or innocent.
It had been apparent, especially toward the end of the six days, that this particular juror was keeping her distance from the others.