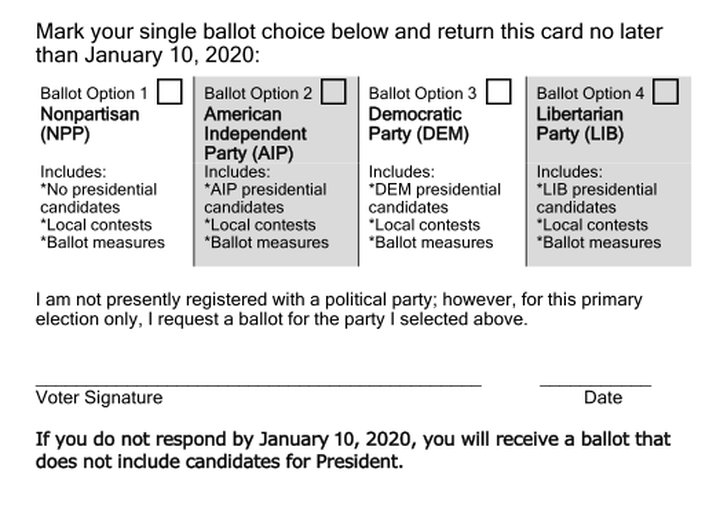 ###
From the Humboldt County Elections Office:
In the next few days, Humboldt County Office of Elections will be sending postcards to vote-by-mail voters who registered with No Party Preference (NPP). These voters are being asked to choose which ballot they want to receive for the Presidential Primary Election in March 2020.

NPP voters can choose one of these four ballots: No Party Preference (with no presidential candidates), American Independent Party, Democratic Party, or Libertarian Party. The postcard must be returned to the Office of Elections by January 10. The voter will receive the ballot of their choice in February.


If an NPP voter wants to vote a Republican, Green, or Peace and Freedom party ballot, they will have to reregister to change their party affiliation.


Now is a good time for all voters to check their registration status to make sure they are ready for the primary. Go to voterstatus.sos.ca.gov to check your voter registration, including your party. If you need to update your registration, go to registertovote.ca.gov to fill out a new registration.


Contact the Humboldt County Office of Elections at humboldt_elections@co.humboldt.ca.us or at 707-445-7481.