###
The arraignment was postponed today for former college basketball coach and burglary suspect Cy S. Vandermeer, who couldn't be in court because he is in a residential drug-treatment program out of state.
Private attorney Ben Okin, appearing before Judge Larry Killoran today for Vandermeer, said Vandermeer is enrolled in a 90-day treatment program whose graduates are "generally very successful."
The arraignment was delayed until April 16, after Vandermeer has finished the program.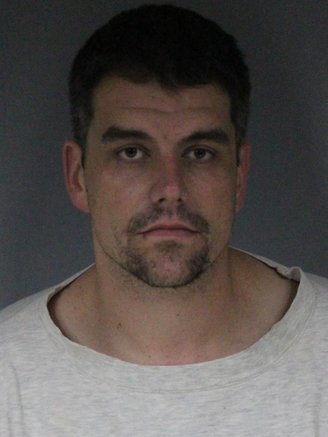 Outside the courtroom, Okin said Vandermeer is in a facility in Colorado Springs, Colorado, that has an impressive success rate.
"He needs to get healthy," Okin said. "He needs to get healthy for himself; he needs to get healthy for the community."
Killoran ordered that Vandermeer stay in treatment, and he must appear in person for the April arraignment. The judge agreed to hold a $50,000 bench warrant, which would be issued if Vandermeer fails to show up.
Vandermeer is charged with one felony count of first-degree residential burglary.
He was arrested Dec. 29 for an alleged burglary Dec. 23 on Grace Avenue in McKinleyville. Although he was reportedly found in possession of both stolen property and narcotics, no drug charges have been filed.
Vandermeer played basketball while attending Humboldt State University and went on to become an assistant basketball coach at HSU. He later worked as the athletic director at St. Bernard's High School but left that job in August 2018.
Vandermeer was released from Humboldt County Correctional Facility on the same day he was booked.