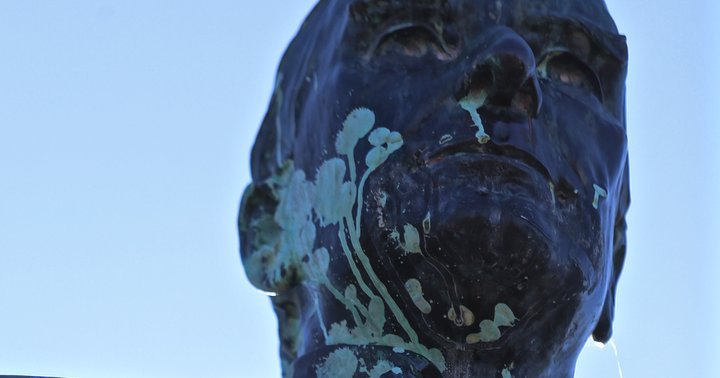 The Arcata City Council will discuss the removal of the McKinley statue at a meeting next week and may provide direction on where to relocate it. And with multiple interested parties, it looks like the Council will have a lot to consider before deciding where to move the statue of the 25th president.
Several private offers have been made including by a local, unnamed resident who has offered to cover the costs to relocate it to one of several private sites in the area. The owner of a museum and resort in Fairbanks, Alaska has made an offer and an East Coast-based anonymous donor has also expressed interest in covering the statue's relocation costs.
There is also a public offer from the City of Canton, Ohio, a previous home to McKinley and the home to his burial site. The staff report states that the city has "agreed to pay all relocation costs to Canton and to assist the City with at least a portion of the costs incurred to date."
This project has been under consideration for over a year now, with Arcata City council voting to remove the statue in Feb. 2018. A group of citizens who disagreed with the council's decision then drafted an initiative measure to keep the statue in its place, which was voted down in the last election, showing public support for the statue's removal.
The Arcata City Council meets at 6 p.m on Wednesday, Feb. 20, at 6 p.m. in Arcata City Hall — 736 F St.
###
DOCUMENT: