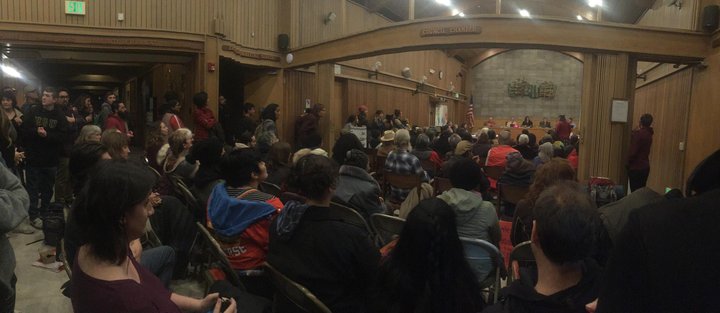 After hours of sometimes heated testimony, the Arcata City Council voted tonight to remove the statue of William McKinley from the Plaza, where it has stood for over a century.
The vote was 4-1, with only Councilmember Michael Winkler dissenting. There is no current timetable for the removal of the statue.
At the same time, the council voted unanimously to remove and replace a historical plaque near the Jacoby Storehouse, which refers to the building as a place of refuge in the time of "Indian troubles." The Mad River Union reported today that Storehouse co-owner Bill Chino has researched the cost of replacing the plaque, and has offered to help foot the bill.
We'll have more tomorrow.
###
PREVIOUSLY: