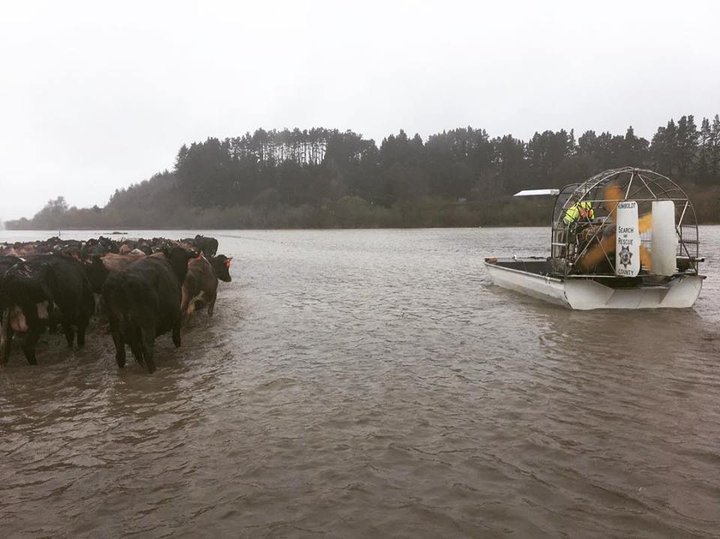 Special service deputies with the Humboldt County Sheriff's Office are helping ranchers in the Eel River Valley herd cattle to higher ground, after the Eel River slipped its banks this morning.
The National Weather Service reports that the river reached "major flood stage " around 10 a.m., and forecasts that the levels will begin to drop by tomorrow.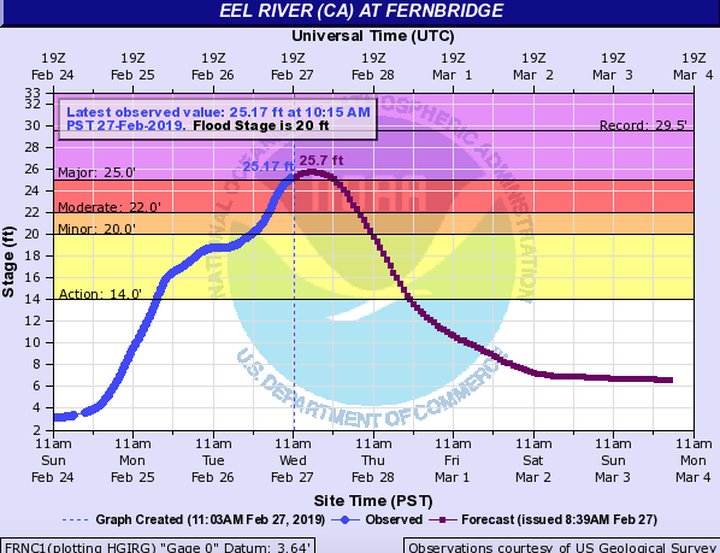 The flooding also caused California Highway Patrol officers to shut down Fernbridge this morning.
Click here to watch videos of the flooding happening all over the county. The Outpost will continue to share updates on the flooding throughout the day.