Blue Lake | Sent in by Mike Shackelford
UPDATE, 4:00 p.m.:
The Outpost's Andrew Goff reports that the Eel River appears to be subsiding a bit. According to the National Weather Service, it likely peaked about an hour ago.
Goff says a large number of townsfolk have taken to Fernbridge on foot to gawk at the swollen river.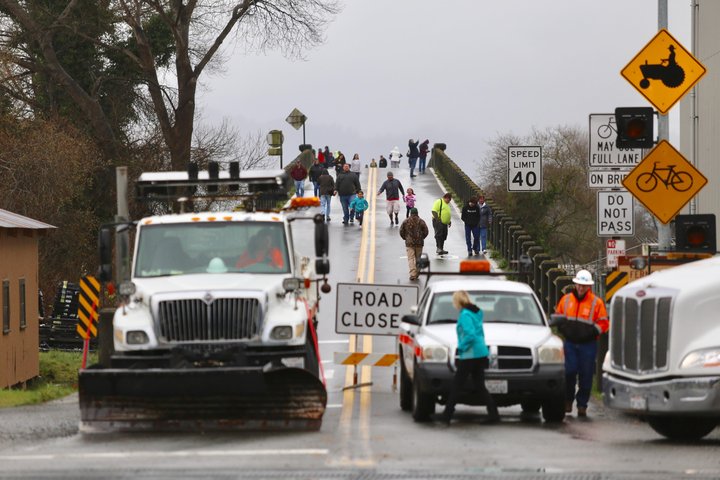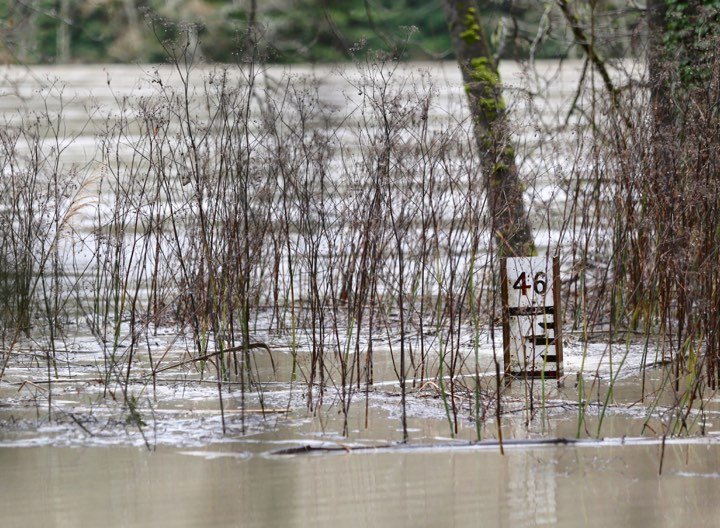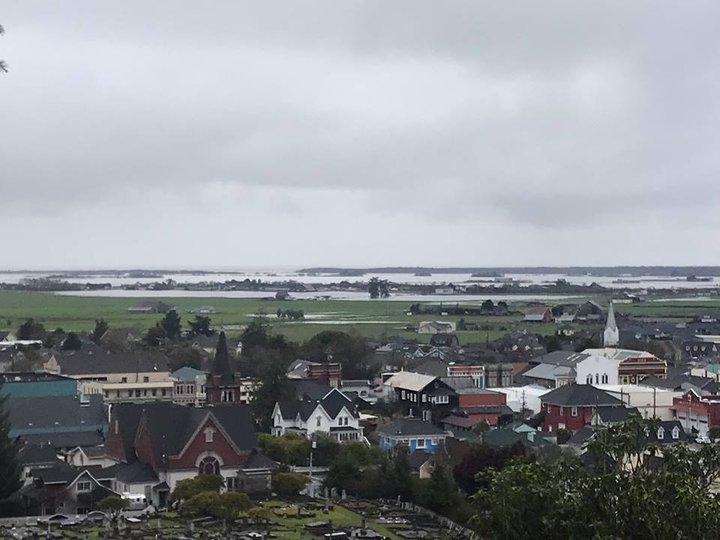 ###
Howard Heights pastoral, from reader rocketmanders7:
###
Video of the Eel River at Fernbridge, from the Outpost's Andrew Goff:
###
Video of the spillway at Ruth Lake, from reader Jason Tidd:
###
Video of the Mad River through Blue Lake, from a reader who shall not be named:
###
From Blue Slide Road, overlooking Metropolitan: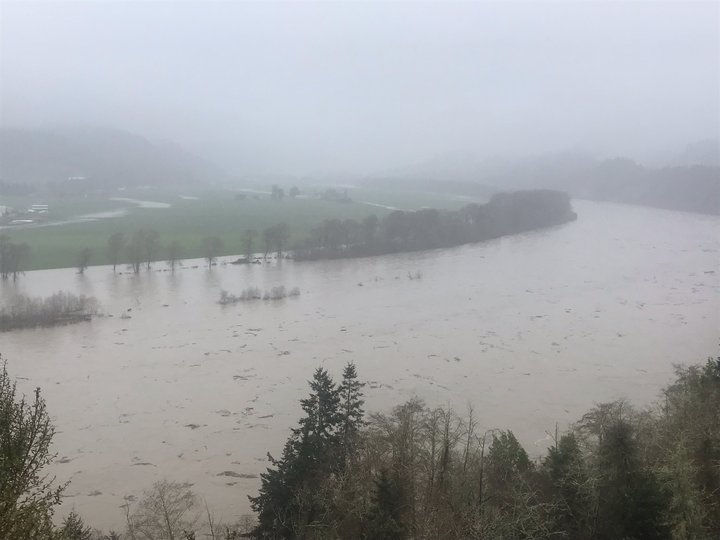 ###
The Trinity River at Hoopa, from Brian McCaughey of the Hoopa Valley Tribe's Land management department.
"The River has not seen this stage height since January 10th of 2017," McCaughey says. "As of 10:30 a.m. today the Trinity River at Hoopa is at 35.50 feet and the discharge is 83,300 cfs. We have received over 4.5 inches of rain over the last 48 hours."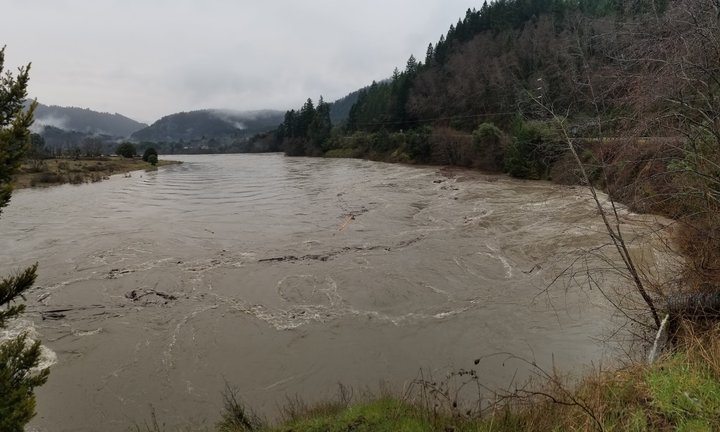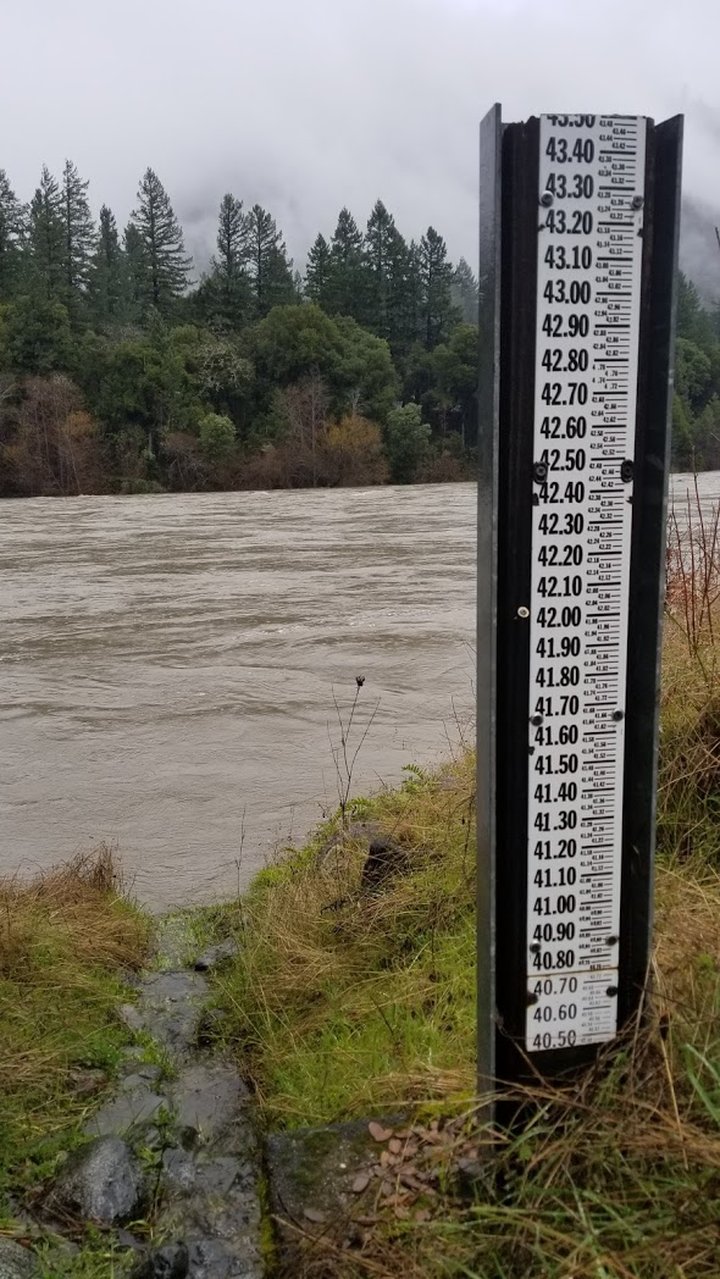 ###
Lighthouse Road, Petrolia, and the underwater banks of the Mattole, from reader Brett Matthew Pants:
###
Berta Road, from David Kitchen:
###
Cannibal Island Road, from Andrew Goff.
###
Mill Creek in McKinleyville, from reader Debbie Santos:
###
At Mad River Pump Station #4, from reader Galen Trexler:
###
The Eel at Rio Dell, from Andrew Goff: